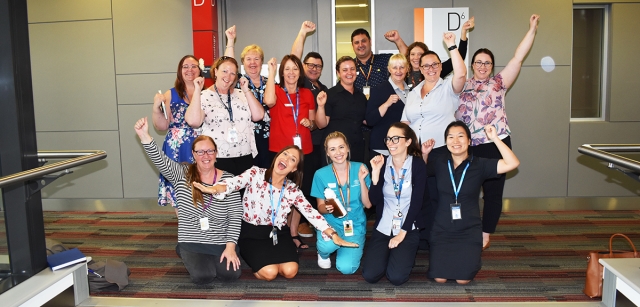 Gold Coast Health has received international recognition for nursing and midwifery by becoming the first full health service in Australia to receive the prestigious Magnet Recognition.
The US-based Magnet Recognition Program awards nursing and midwifery excellence which benefits the entire organisation.
Professor of Nursing and Midwifery Anita Bamford-Wade said the recognition a significant milestone towards Gold Coast Health achieving its vision of being a recognised centre of excellence for world-class healthcare.
"Magnet recognition provides Gold Coasters with the ultimate benchmark to measure the quality of patient care," said Professor Bamford-Wade.
"Achieving Magnet recognition reinforces the culture of excellence that is a cornerstone of how we serve our community. It's also tangible evidence of the commitment of our nurses to providing the very best care to our patients."
Professor Bamford-Wade said it was a four-year journey to introduce the Magnet principles and professional practice model to our staff, and embed them across the health service
"This journey has seen cultural change, improvement in patient outcomes and positive impacts across all areas."
"Every four years, we will need to reapply for designation, and provide interim reports demonstrating our performance and clinical indicators against national benchmarks."
Only 520 healthcare organisations in the world have achieved Magnet Recognition. In Australia, three hospitals are recognised but this is the first time an entire Australian health service inclusive of three hospitals and community-based services has been designated into the program. Those hospitals are Princess Alexandra Hospital in Brisbane, Sir Charles Gairdner Hospital in Perth and St Vincent's Hospital in Sydney.
Background:
The Magnet Recognition Program® — administered by the American Nurses Credentialing Centre, the largest and most prominent nurses credentialing organisation in the world — identifies health care organizations that provide the very best in nursing care and professionalism in nursing practice. It distinguishes organisations that meet rigorous standards for nursing excellence.
The Magnet Recognition Program is the highest national honour for nursing excellence and provides consumers with the ultimate benchmark for measuring quality of care.