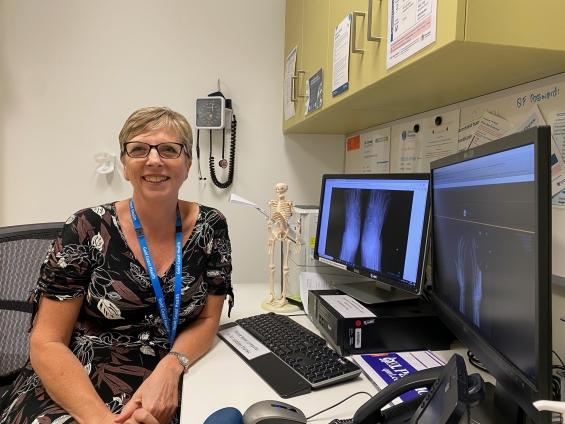 Linda Bradbury has more than 20 years' nursing experience in the field of rheumatology and was the first rheumatology nurse practitioner (NP) to be endorsed and work in Australia.
Linda assesses and manages patients who are predominantly stable, which helps free up the specialist's time for more complex cases.
"The rheumatology NP works independently but in collaboration with the rheumatologists," Linda says.
"I'm often the first person patients call, and this can help them avoid unnecessary trips to their GP or the emergency department.
"I also provide education for patients and their families as well as psychosocial support. Both are important in the management of these chronic diseases."
Linda adds that with early diagnosis, joint damage, deformity and disability from arthritis can be prevented.
"It's well documented that patients that have a rheumatology nurse in the team have improved patient outcomes and satisfaction with care," she said.
Nurse practitioners have additional qualifications to registered nurses which allow them to perform tasks such as ordering tests, that would normally be performed by doctors.
Linda says rheumatology nurse practitioners are still limited in Australia with only five working in the field and an estimated 50 rheumatology nurses in the country to support the 1.7 million Australians with inflammatory arthritis.