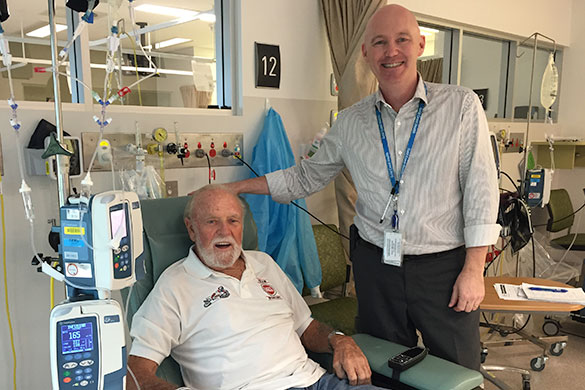 Gold Coast Health joins the international health community to recognise World Cancer Day.
Communication is key to cancer treatment at Gold Coast University Hospital, which has nine cancer specific Multidisciplinary Teams made up of haematologists, oncologists, surgeons, physicians, pathologists, radiologists, radiation oncologists, specialist nurses and allied health representatives such as dieticians and social workers.
The teams establish a patient's treatment plan.
The most common cancers treated by Gold Coast Health are breast cancer, bowel cancer and lung cancer.
Gold Coast University Hospital Cancer and Blood Disorder day unit delivered more than 15,000 treatments in the day unit during 2014-15
World Cancer Day aims to get as many people as possible around the globe to talk about cancer.