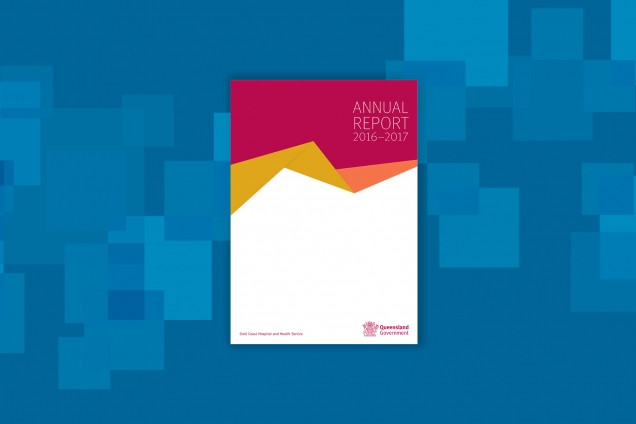 Queensland's fastest growing public health provider continues to expand services for the Gold Coast community.
Gold Coast Health, which employs more than 8900 staff, has an annual operating budget of more than $1.3 billion and delivers healthcare to a rapidly increasing Gold Coast population of about 560,000, in addition to more than 13 million visitors each year.
Board Chair Ian Langdon said the health service's 2016-17 Annual Report, published today, outlined a record number of patients presenting to Emergency Departments, a reduction in specialist outpatient wait times and new services contributing to quality patient care.
"Gold Coast Health has transitioned from a significant regional health service into a major national supplier of advanced health care and we're increasingly recognised for our excellence in service delivery, innovation and research."
In the past year Emergency Departments at Gold Coast University Hospital and Robina Hospital received 164,126 presentations - a 30% increase from five years ago (2012).
"We have responded to this growth in demand by expanding the dedicated Paediatric ED to 24/7, adding four beds in the Clinical Decision Unit and an early assessment and streaming zone to help Robina Hospital patients be seen and treated sooner," Mr Langdon said.
"The organisation's performance in access and care is a source of pride for us and a credit to the staff that deliver the care and maintain the facilities in which we operate."
Chief Executive Ron Calvert said Gold Coast Health had made significant steps towards achieving its strategic objectives across primary, secondary and tertiary care.
"It's an exciting time in the development of our trauma, cancer and critical care services and the Gold Coast Integrated Care project is contributing to improved outcomes for patients in the community," Mr Calvert said.
"In 2016-17, Gold Coast Health met and exceeded targets for all specialist outpatients waiting within clinically recommended times and 15,902 patients received their elective surgery within clinically recommended times."
Comprehensive planning is well under way to ensure Gold Coast University Hospital, as the designated hospital for Gold Coast 2018 Commonwealth Games in April, can continue to deliver a consistent level of quality care to the community.
"We are confident our clinical services can ramp up and down to manage the challenges of this international event on our doorstep," Board Chair Mr Langdon said.
Highlights from the 2016-17 year:
Reduced long wait ENT outpatients to zero by 30 June 2017
1.56% increase in emergency presentations, from 161,385 to 164,126
5129 births, up from 4943 in 2015-16
20,538 phone calls received by the mental health hotline (1300 64 2255)
152 research projects undertaken, which generated 318 articles in peer-reviewed publications
13.5% reduction in hospital-initiated cancellations within 24 hours of booked surgery
Read the 2016-17 Gold Coast Health Annual Report.