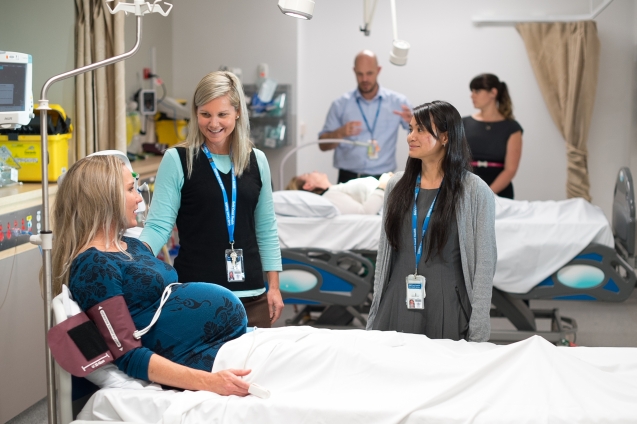 Gold Coast Health is shining a spotlight on female researchers this Queensland Women's Week (3 – 11 March).
From internationally recognised cardiac research to lung ultrasounds, female researchers are leading the way, making new discoveries, creating new technologies and improving patient care.
Our passionate clinical experts are working at the forefront of research and clinical practice to continually improve the way we deliver care.
They are developing new technologies and practices, and making discoveries to prevent, diagnose and treat diseases in more effective and efficient ways than ever before.
This Queensland Women's Week, we are taking the opportunity to acknowledge and thank the women who devote their lives to improving the health care system in Queensland through research.
One of these women is Professor Julia Crilly from Gold Coast University Hospital.
Her collaborative work has included the development and implementation of the Emergency Department Patient Admission Prediction Tool (ED PAPT), which allows hospital decision makers to predict the number of presentations to Emergency Departments at any given time.
"The Emergency Department Patient Admission Prediction Tool was developed in collaboration between Gold Coast Health, Griffith University and the CSIRO. The tool can easily and accurately predict the number and type of presentations, and hospital admissions that will be made today, tomorrow, next week, next month or even next year," Professor Crilly said.
"In Queensland, it has helped the people who need to use the tool to become more proactive in their decision making. It provides them with the data to plan for the number of in-patient beds that may be needed in the hospital, and pre-book nursing staff as needed to care for those patients who are being admitted to hospital."
Professor Crilly, who is in a joint appointment between Gold Coast Health and Griffith University, is also leading an international program of research to understand what aspects of work Emergency Department staff find stressful and how they cope to better inform positive coping strategies to promote professional longevity.
Additionally, she is part of a multi-disciplinary group invested in optimising care delivery and outcomes for vulnerable population groups in the Emergency Department.
"I hope the research my team and I are undertaking will influence health service planning, policy development and clinical practice into the future so that we can create a better health system for both patients and staff," she said.
Professor Crilly's research has seen improvements to Hospitals and Health Services across the state, including GCUH, and her current work will continue to advance the care provided in Queensland's Emergency Departments.
Caption: Julia Crilly, second from left, in the Emergency Department at GCUH.