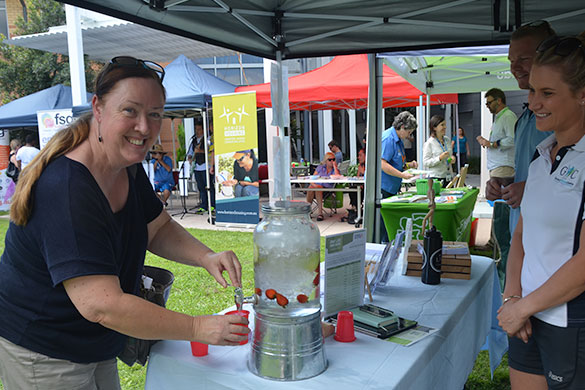 Gold Coast Health is leading the way in strengthening relationships between service providers to improve community care for people with mental illness.
The Mental Health Partnership Expo brought together government and non-government workers to share information and enhance relationships among those who provide services for mental health consumers and their families.
The exhibitors range from recovery and rehabilitation, physical health and wellness, employment and housing service providers.
Gold Coast Health Adult and Older Person Mental Health Service Director Vicki Green said demand for mental health services on the Gold Coast was at an all-time high with more than 7000 people seeking treatment in the past year and the Gold Coast Health team making more than 157,000 contacts with people in the community.
"We provide services to people with a broad range of needs, whether that is community-based support from a social worker or people in crisis with a need to be hospitalised."
"By ensuring strong connections across local industry organisations we are enabling mental health workers to provide relevant, accurate and timely information to patients and consumers," Vicki said.
Exhibitors at the Mental Health Partnership Expo included:
Gold Coast Health – Mental Health Services (Centrelink)
Department of Housing and Public Works (Horizon Housing)
Partners in Recovery (Aftercare)
Mental Illness Fellowship Queensland (Ozcare)
FSG Australia (Mylestones Employment)
City of Gold Coast – Active and Healthy (Headspace Southport)
General Wellness Centre (On-Q Employment)
Gold Coast Health has a 24-hour specialist mental health phone service for consumers, families, carers, significant others, support networks and professionals.
Access support by phoning 1300 MH CALL (1300 64 2255).