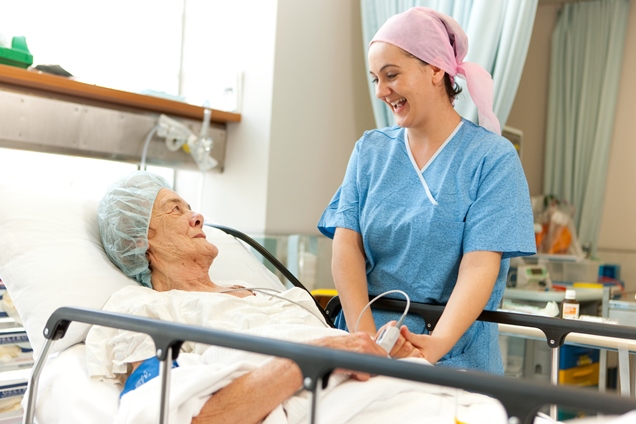 The Gold Coast Health Board will undergo a change from 18 May as a founding member departs and a new face arrives.
Michael Kinnane, a former leader for Queensland's emergency services, is Gold Coast Hospital and Health Board's newest member.
Chair Ian Langdon has welcomed the announcement by Minister for Health and Ambulance Services Steven Miles.
"On behalf of my fellow board members I'd like to welcome Michael Kinnane, who I know will bring a wealth of experience with his health care background," Mr Langdon said.
"Gold Coast Health is well positioned to capitalise on our existing strengths and our range of tertiary services which have expanded significantly in recent years.
"The board is determined to continue to meet the demands of the Gold Coast community in the provision of world-class healthcare."
Mr Langdon said departing board member Professor Allan Cripps, a founding member of Gold Coast Health Board since 2012, had showed commitment to health services on the Gold Coast.
"I'd like to acknowledge the contribution Professor Allan Cripps has made to research as our health service strives to be recognised as a centre of excellence for world-class healthcare.
"Prof Cripps has also been a strong advocate for building partnerships between Gold Coast Health and the university sector, which has facilitated us becoming the pre-eminent organisation for clinical training in the state."
Mr Kinnane has an accomplished career as Director-General of several Queensland Government departments and was CEO of Queensland Ambulance Service for five years.
The Gold Coast Hospital and Health Board, effective 18 May 2018:
Mr Ian Langdon (Chair)
Ms Teresa Dyson (Deputy Chair)
Mr Michael Kinnane
Ms Colette McCool
Dr Andrew Weissenberger
Dr Cherrell Hirst AO
Professor Helen Chenery
Professor Judy Searle
Mr Robert Buker
The 16 boards throughout Queensland are responsible under the Hospital and Health Boards Act 2011 for local performance of their health services and the delivery of public health services within their communities.
A complete list of all Hospital and Health Board appointments has been published in the 11 May 2018 edition of the Queensland Government Gazette.