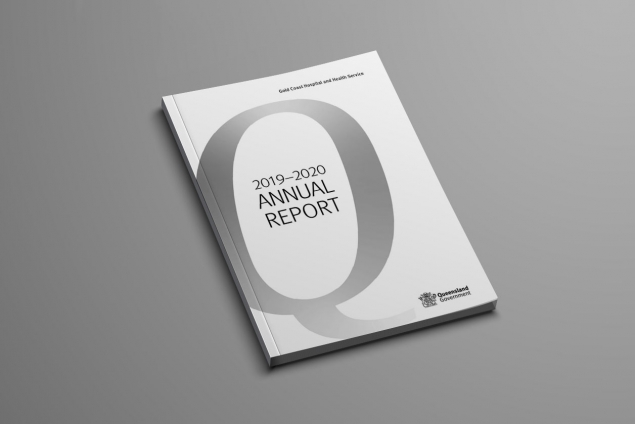 COVID-19 has not slowed down the performance of Gold Coast Health with many improvements being recorded across the service in the annual report for the 2019-2020 financial year.
Emergency Department
Gold Coast Health's emergency departments continued to be the busiest in Australia, seeing nearly 190,000 patients (an increase of more than 13,000 on last year). The median wait time was just 14 minutes (compared to 27 minutes in 2018-19) and more than 73 per cent of people departed the emergency department within four hours of arrival.
Elective Surgery
The COVID-19 response caused some delays and cancellations to elective surgery, but all surgeries returned to full capacity in June 2020. The median wait time for elective surgery was 43 days, down from 49 days in 2018-2019.
Outpatients
Each day, about 3000 people attend Gold Coast Health outpatient appointments. More than 792,000 specialist and non-specialist outpatient appointments were conducted in 2019-2020. The impact of COVID-19 pandemic response and recovery saw a shift towards virtual outpatient appointments and telehealth. More than 44 per cent of outpatient appointments are now conducted virtually, compared to 15.5 per cent pre COVID-19.
Other highlights of the 2019-2020 annual report included:
Gold Coast Health became the only full health service in Australia to achieve Magnet Recognition for excellence in nursing and midwifery. Magnet recognition is the highest international honour in nursing and midwifery.
An $11 million upgrade at Robina Hospital was completed.
The new Waijungbah Jurjums maternity and child health service was established to provide culturally safe maternity and child health services for Aboriginal and Torres Strait Islander people. The service employs 13 Aboriginal and Torres Strait Islander midwives, student midwives, nurses, health workers and administrative staff and is based on Aboriginal and Torres Strait Islander Models of Care – 'Birthing on Country' and 'First 1000 Days Australia'.
151 research projects commenced (40 per cent increase on the previous year).
In 2019-2020, 100 endovascular clot retrievals were conducted (removing large blood clots from the brain without operating on the skull). Gold Coast University Hospital was the only hospital in Queensland to meet the criteria for a comprehensive stroke service.