Gold Coast hearts will beat a bit stronger this St Valentine's Day with a new cardiac health service starting today from Robina Hospital. 
The Cardiology Rapid Access Service provides patients with time-critical, comprehensive specialist care without the need for an extended stay in the Emergency Department or, for some patients, hospital admission.
The service supplements the Gold Coast University Hospital's Cath Lab which cares for patients with more acute, severe heart conditions.
Seventy nine year old Michael was the first patient to be assessed by the the new Cardiology Rapid Access service.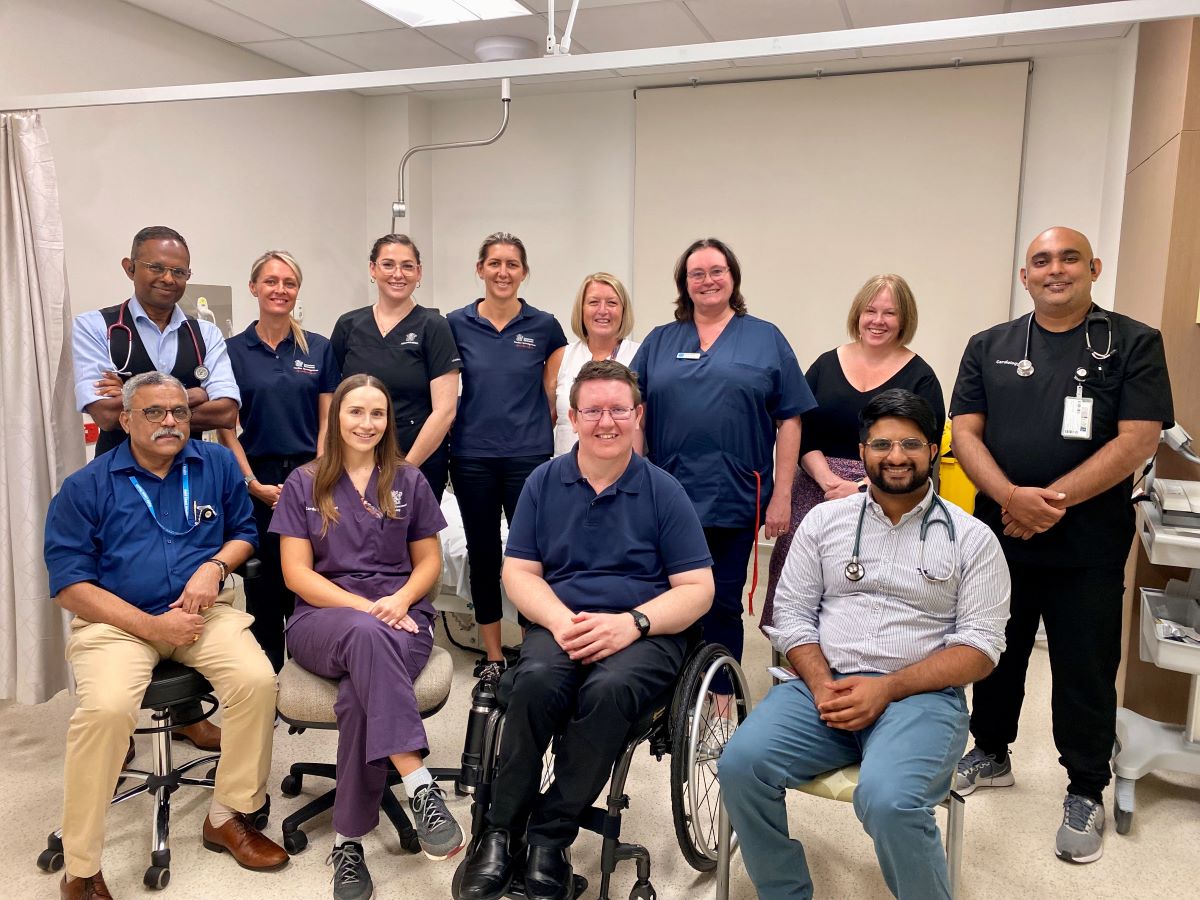 Above - Meet the team at Robina Hospital's new Cardiology Rapid Access Service.  
Back row Prof Rohan Jayasinghe (Cardiology Director), Jacqueline Tarrant (Cardiac Scientist), Rebekah Forrest (Administration Officer), Lisa Alcott (Clinical Technician), Rachel Gafa (Administration Officer), Sue Martin (CNC), Claire Strivens (NUM), Dr Dipesh Raniga. Front row: Vivek Kulkarni (Clinical Measurements Director), Lily Hughes (Cardiac Scientist), Justin McPherson, (Administration Officer) and  Dr Unni Kumar.