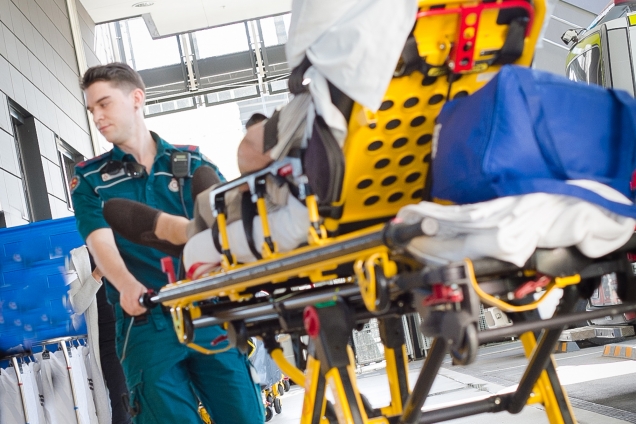 ---
Please note: Published February performance data, which shows two Category 1 patients were not seen within the recommended time of two minutes, is incorrect and due to a data error. Gold Coast Health has reviewed both patients and is confident both were seen in time. Both patients decided to leave against medical advice after treatment had commenced. People leave after treatment has commenced for a variety of reasons including being under the influence of drugs or alcohol, international insurance concerns and more. Gold Coast Health continues to review its data quality.
Gold Coast Health continues to innovate as it looks for new ways to improve waiting times for patients presenting to Australia's busiest emergency department.
Demand continues to outstrip population growth. Presentations at the health service's emergency departments increased by 6 per cent in February 2019 compared to February 2018.
Gold Coast Health has introduced changes to the way it moves patients through the emergency departments at Gold Coast University Hospital (GCUH).
Centre for Health Innovation Clinical Director Dr Mark Forbes said their focus this month has been on streamlining Category 3 and Category 4 patients at the time of triage.
Category 3 patients are defined as those with a serious illness or injury who are in a stable condition and Category 4 patients are those who are not in immediate danger or severe stress.
"In February, patients in these two categories formed the bulk of demand at emergency departments at GCUH and Robina Hospital with more than 7000 presentations in Category 3 and more than 3800 Category 4 presentations," Dr Forbes said.
"Forty-four per cent of people with a serious illness or injury were admitted to hospital.
"We have introduced an Emergency Physician in Charge, who works with a Senior Waiting and Triage (SWAT) nurse, to perform rapid initial assessments of patients on ambulances arriving at GCUH to ensure patients are directed to the best area within the ED for their care," he said.
"While it's early days yet, there are signs this change in practice will make a real impact on our ability to improve the patient experience for those arriving at our EDs.
"Our goal is always to ensure each patient receives quality and timely care. We aim to treat as many patients within four hours as possible."
Elective surgery performance across Gold Coast Health remained strong during February.
Ninety-nine per cent of patients were seen within clinically recommended times, despite a 6.9% increase in the number of patients treated compared to February 2018.