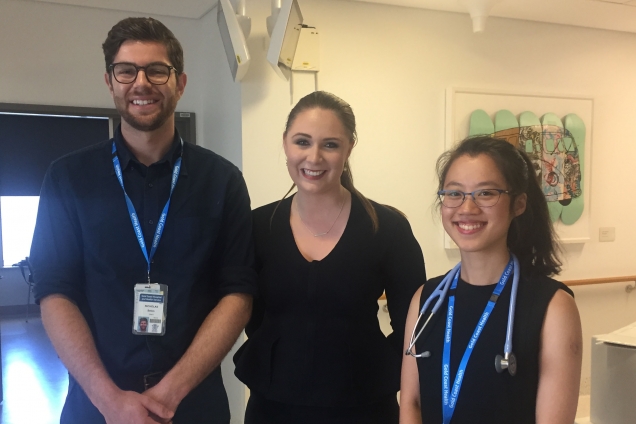 Ninety-one junior doctors start the next stage of their medical careers at Gold Coast Health hospitals this month.
They are among 781 interns to commence across the state.
The new interns will participate in a two-week orientation program to familiarise themselves with Gold Coast University and Robina hospitals, their services and clinical practice and procedures before beginning rotations through a variety of units that may include general medicine, surgery, emergency medicine and additional elective terms in other specialised areas.
Gold Coast Health Director of Clinical Training Matthew Links said the specially-designed program not only covered the technical expertise of being a clinician but also highlighted the importance of becoming a compassionate doctor.
"When we talk about compassion we're talking about towards patients, but also towards themselves and their colleagues. Wellbeing is a big focus for us.
"We are committed to looking after our junior doctors, we realise it can be quite a stressful year and we are developing specific wellbeing and development strategies for our junior medical workforce."
For the first time Gold Coast Health interns will participate in a buddy program, in which they will be paired with a more senior resident doctor and a supervising consultant.
"These will be mentors who will regularly check in with their intern to provide support, help them navigate the systems and workplace and be there as an extra avenue of guidance.
"The health service is the biggest employer on the Gold Coast and building a stronger hospital is building a stronger community," Dr Links said.
Gold Coast Health also inducted more than 200 medical students this week.
The third, fourth and fifth-year students from Griffith University and Bond University participate in a variety of rotations across the health service as part of their medical studies.