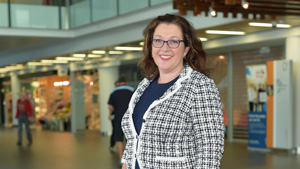 Managing demand for health services on the Gold Coast is but one of the challenges being faced by the new Board of Gold Coast Health.
The Board has recently been expanded from seven to nine members, with new skill sets now at the table to manage continual improvements, expected growth, and increasing demand on the health service from the Gold Coast community.
A Gold Coast mum and former Queensland Woman Lawyer of the Year is among four new Board members for Gold Coast Health.
Teresa Dyson has extensive board experience, having been a member of the board of SEQ Water Grid Manager, as well as chairman of the Board of Taxation, and joins the Board of Gold Coast Health as its deputy chairperson.
"I am a mum and a local resident - I was very keen to get involved in the Gold Coast community, and becoming a member of this Board provides me with a fantastic opportunity," Ms Dyson said.
"This opportunity is about ensuring that the Gold Coast has access to world class facilities and the very best clinical care – which I am committed to delivering as a member of the Gold Coast Health Board."
Ms Dyson said Gold Coast Health had an outstanding track record in the provision of infrastructure and clinical service delivery.
"Their work as one of the country's best teaching and research facilities makes me proud to be a board member.
Chief Executive Ron Calvert has welcomed the new Board members in a special ceremony at Gold Coast University Hospital.
"The diverse professional experience of new members will bring valuable new perspectives to the discussions and decisions of the Board – and will drive the very best patient care," Mr Calvert said.
"Having spoken to them, each and every board member values the health service, values our work and our people, and most importantly values the vital role we are playing now, and will play into the future, for our community."
In addition to Ms Dyson, other new board members include:
Robert Buker, who has 43 years' experience in management, audit and financial services;
Professor Helen Chenery, Executive Dean of the Faculty of Health Sciences and Medicine at Bond University; and
Professor Judy Searle, who started as a medical specialist before moving into management roles in academia both in Australia and the UK.