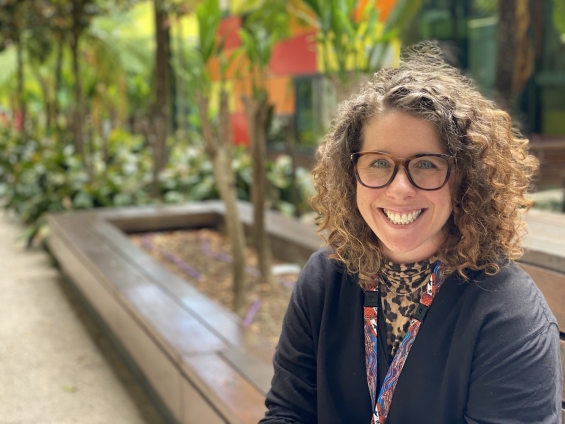 With a passion for social justice, Laura Ryan felt there was something missing in her corporate career so she left that life behind, instead pursuing social work.
"I had a number of skills and experiences in the corporate space but had always felt it wasn't aligned with my values. I have strong social values in looking at social justice issues, which sits nicely in the social work space," she said.
"That's what drew me to the profession and just bringing all of those skills and experiences that are required in the corporate sector and channeling that into something really meaningful for me.
"The thing with social work is, it's such a varied profession. You can work in a very clinical role or there's also opportunities to make change at a systemic level, you can work in research, you can work in policy, you can do project work."
And that's just what Laura is doing. Along-side her clinical role at Robina Hospital, the emerging researcher is embarking on a project to learn more about how and why people are using their smart devices to record their medical encounters.
"Part of the reason I was interested in this was as a clinician who is on the frontline, I was seeing people asking to record their clinical encounters or just recording without consent. And I was hearing about it more and more so anecdotally, I'm aware that this is happening," she said.
Over the next two years, Laura will do in depth interviews with clinicians and patients and conduct surveys to find out more about this trend.
"I am hoping to see a spectrum of different experiences and opinions but I am keeping an open mind," she said.
"I am going to be talking to all clinicians as defined by Queensland Health which is medical, nursing, midwifery and Allied Health.
"This is the first project of its kind anywhere in the world. Previous studies have only really looked at doctors and nurses."
For more information please email recording.encounters@health.qld.gov.au or visit https://newvoicesinsocialworkresearch.wordpress.com/.

External Link
https://newvoicesinsocialworkresearch.wordpress.com/