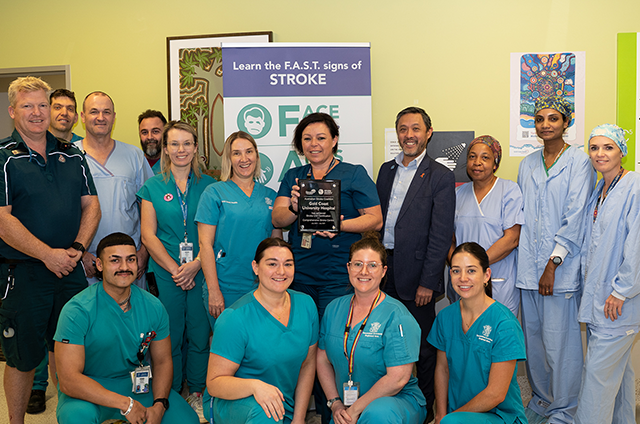 The Gold Coast University Hospital stroke unit is the first in Queensland, and one of just three in the country, to be recognised as a Comprehensive Stroke Centre.
This ranking, awarded by the combined team from the Stroke Foundation and Australian Stroke Coalition, is the highest level of certification for hospitals, with specific abilities to receive and treat the most complex stroke cases.
The certification process is rigorous, as factors like policies and procedures, treatment times, and access to services are evaluated.
"This ensures stroke services in hospitals are providing the best, evidence-based care to our community, giving them access to stroke care they deserve, to reduce disability and death where possible," Clinical Nurse Consultant, Haylee Berrill, said.
"We're lucky to have a fantastic team from the Queensland Ambulance Service and our emergency department to rapidly identify stroke and notify the stroke team, access to paid medical imaging, and the Interventional Neuro radiology team, the dedicated stroke unit nurses and doctors, and the allied health team through to rehab.
These teams and equipment mean we can achieve the best possible outcomes for our patients," she said.
The certification has been awarded for the next four years.
Congratulations to the team!