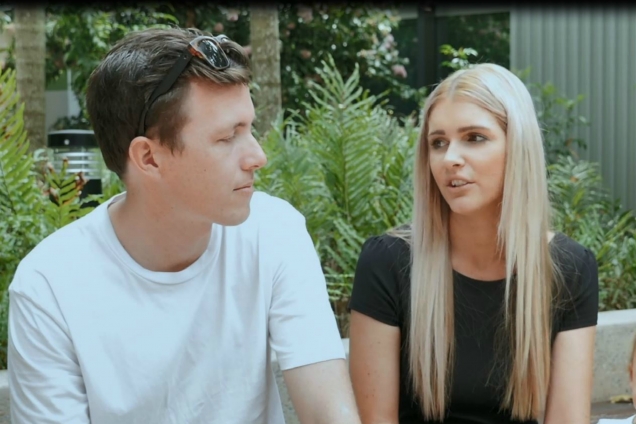 A young Gold Coast couple have bravely shared their experience with postpartum psychosis and depression in a Gold Coast Health video that aims to raise awareness of the mental health support available for new parents.
Torie and her baby, Lily-Rose, were admitted to the Lavender Mother-Baby Unit when she was experiencing postpartum psychosis and depression. In sharing their story, Torie and her husband Dave hope to give other perinatal families suffering from mental illness hope there is light at the end of the tunnel.
Service Development and Research Coordinator from the Lavender Mother and Baby Unit, Grace Branjerdporn says the postnatal period is a particularly vulnerable period for women to develop or experience recurrence of psychiatric illnesses.
"In particular, at least 20 per cent of women have significant mental health problems during the first 12 months after birth," Grace said.
"Maternal suicide is also one of the leading causes of death in the postnatal period."
To support new mothers requiring specialised perinatal assessment and treatment, the Lavender Mother-Baby Unit was opened at Gold Coast University Hospital in March 2017. The first state-wide public mental health unit of its kind in Queensland catering for women (and their infants) requiring admission to an inpatient program.
Mothers may be admitted following the birth of their baby with disorders such as severe depression, anxiety or a psychotic illness such as a bipolar mood disorder, schizophrenia or postpartum psychosis. There are four adult beds available, and a multidisciplinary team of approximately 20 staff who provide a range of individual and group interventions.
Alongside the clinical services, patients have access to members of the lived experience team – people who are able to offer peer support to mum and the extended families during their stay.
Perinatal Anxiety and Depression Australia figures show more than 1 in 7 new mums and up to 1 in 10 new dads experience postnatal depression each year.