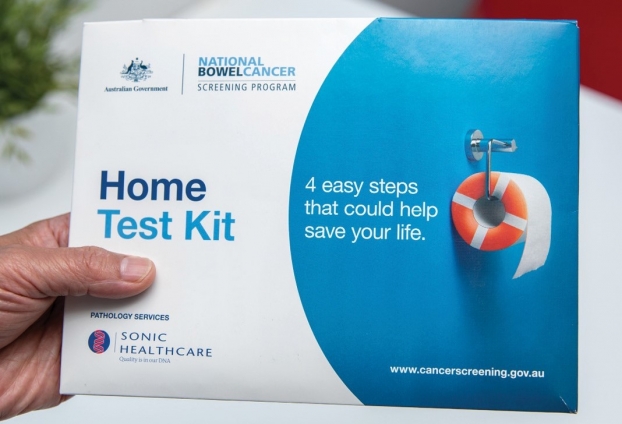 Did you know that Australia has one of the highest rates of bowel cancer in the world?
Each week in Australia, almost 300 people are diagnosed with bowel cancer and more than 100 people will lose their lives.
Yet only 40 per cent of eligible Gold Coasters are participating in a free and easy screening program that can prevent and detect bowel cancer early, before it becomes a killer. This is lower than the national and state average.
This Bowel Cancer Awareness Month, Gold Coast Health Bowel Cancer Screening Program's Liz Cramb is urging people to invest time in bowel cancer screening.
"The National Bowel Cancer Screening Program helps prevent bowel cancer, through the early detection and removal of pre-cancerous lesions (polyps)," she said.
"People aged 50-74, with a Medicare or DVA card, will be sent a bowel screening test around the time of their eligible birthday, every two years.
"Many cancers display no symptoms until a later stage. Screening helps identify cancers or pre-cancers early, when treatment is more effective.
"An absence of symptoms or family history does not mean you are not at risk of bowel cancer.
"So, if you are sent a bowel screening test in the mail, complete it as soon as possible. It could save your life."
If you have thrown your test away or your test has been sitting in a drawer for a while, you can reorder one by phoning 1800 118 868 or visit the National Cancer Screening Register https://www.health.gov.au/initiatives-and-programs/national-bowel-cancer-screening-program.
The bowel screening test is aimed at healthy people, without obvious bowel symptoms or a strong family history of bowel cancer.
Anyone with potential bowel cancer symptoms (regardless of age) should speak to their GP without delay.
For more information, head to https://www.bowelcanceraustralia.org/bowel-cancer-awareness-month.
External Link
 https://www.health.gov.au/initiatives-and-programs/national-bowel-cancer-screening-program