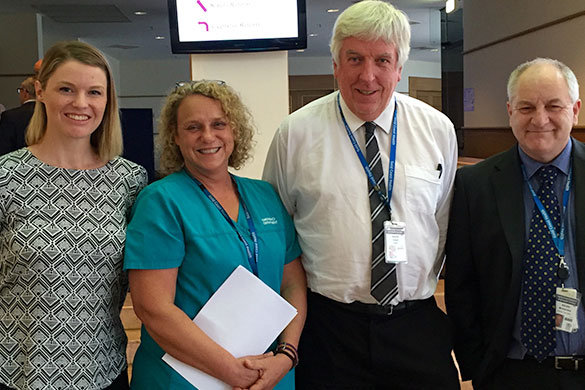 Key members from Gold Coast Health's emergency and mental health departments have shared insights into the impact of alcohol-fuelled violence at a key public hearing.
Emergency Department Director Dr David Green, Acting Nurse Manager Liz Green, Social Worker Holly Pakula and Medical Director for Alcohol and Other Drugs Dr Kevin McNamara appeared at this week's public briefing and hearing into the Tackling Alcohol-fuelled Violence Legislation Amendment Bill 2015.
Dr Green told the inquiry at least a third of all patients who attended the health service's Emergency Departments did so with alcohol-related injuries.
"It's very worrying and it's time, we need to do something about this as a society to reduce the intake of what is the most permeating drug in our society," he said.
Social worker Holly Pakula said the flow-on effects from alcohol-fuelled violence could be devastating to families such as domestic violence, car crashes, sexual assaults and child abuse.
"This is something that can result in death and can result in a lifelong injury which as a ripple effect wider than just the immediate family," she said.
The Amendment Bill aims to tackle alcohol-fuelled violence, particularly late at night, through an evidence-based, multi-faceted approach; provide greater clarity and improve operational efficiency in the regulation of licenced premises through miscellaneous amendments to the Liquor Act 2002; ensure consistency across Queensland statutes dealing with director's liability through amendments to the Fair Trading Act 1989.
Visit https://www.parliament.qld.gov.au/work-of-committees/committees/LACSC/i…