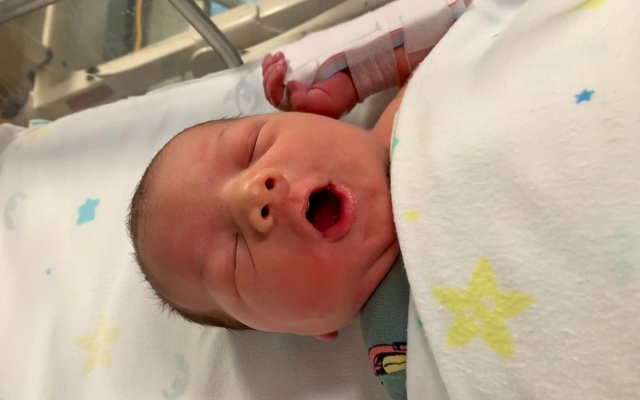 The first weekend in May represents a special day for mums but at Gold Coast University Hospital's birth suite, every day is Mother's Day.
Acting Director of Midwifery Paula Stanton said the COVID-19 pandemic hadn't slowed down the number of babies being born at the GCUH.
"In 2020 we had 5244 babies born here. Last year that number grew to 5621. In 2020, 49% of the births were girls and 51% were boys and we're tracking the same for 2022 so far," she said.
So far, in 2022 (to 30 April), 1828 babies have been born at the hospital.
"We continue to have well over 400 births a month. For example, in March we had 495 births and in April we had 468," Ms Stanton said.
While it's yet not the record-breaking numbers experienced in 2021, Ms Stanton said the birth suite remained consistently busy.
"May 2021 holds the record for the highest number of births at GCUH with 534 babies welcomed into the world that month. So, we'll be waiting to see how May 2022 compares," she said.
"It's not likely to be just one reason as to why that number jumped but COVID-19 may have influenced it. Whether it was extra 'snuggling' due to people staying closer to home or the ongoing population growth on the Gold Coast, it all plays its part.
"We have some of the best facilities and maternity services in Australia, so it's easy to understand why more women are opting to have their baby here. It's a great place to have your baby and raise a family."
Ms Stanton said there were 95 sets of twins born in 2021 with 21 sets born this year so far (to 30 March).
"While it continues to be busy, our amazing midwives and nurses remain focussed on supporting each family through this very special time in their journey."
Birth data for Gold Coast University Hospital
| | |
| --- | --- |
| Year | Number of births |
| 2013 | 3800 |
| 2014 | 4741 |
| 2015 | 4753 |
| 2016 | 5098 |
| 2017 | 5137 |
| 2018 | 5140 |
| 2019 | 5117 |
| 2020 | 5244 |
| 2021 | 5621 |