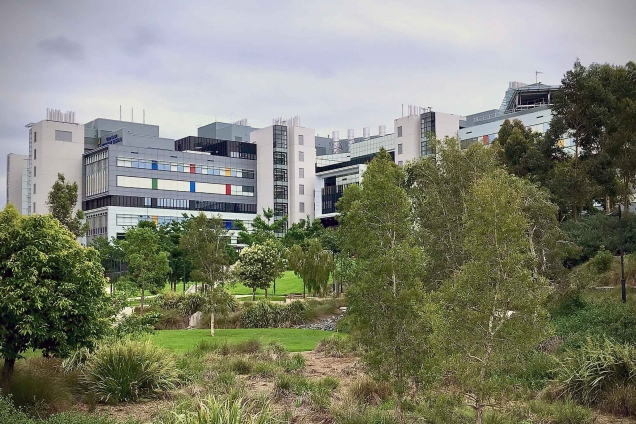 Records fell for Australia's busiest emergency department in December with the highest ever number of patients presenting to Gold Coast University Hospital (GCUH) and Robina Hospital.
Despite an unprecedented 15,701 people seeking emergency medical care in the last month of 2019, the health service's emergency department performance rose, including the number of patients seen within clinically recommended times.
Medical Director of Emergency Medicine, Associate Professor David Green, said there were 514 more emergency department presentations in December than the same month in 2018.
"Not only is that a 4% increase in patient presentations within 12 months, but we also experienced a 23% rise in the highest acuity patients (Category 1) presenting since November," Dr Green said.
"All those Category 1 patients were still seen in time though which is no mean feat.
"Additionally, we've been working hard to get more patients off ambulance stretchers sooner."
Although GCUH and Robina Hospitals received the most urgent ambulance arrivals compared to their peer hospitals, there was a 9% patient off stretcher time improvement since July 2019.
Gold Coast Health Chief Executive Ron Calvert said the results were linked directly to several initiatives designed to improve patient care, in balance with demand which was continuing to exceed population growth.
"The ED model of care change adopted in November has certainly made an impact with targeted earlier patient triaging and patient flow through ED," Mr Calvert said.
"The introduction of a Transfer Initiative Nurse assists with ambulance offloading and triaging. Improved capturing of ED patient data is also making a difference."
Gold Coast Heath's performance against the National Elective Surgery Target (NEST) lifted in December by 1.8% since November, with 97.2% of scheduled elective cases treated on time.