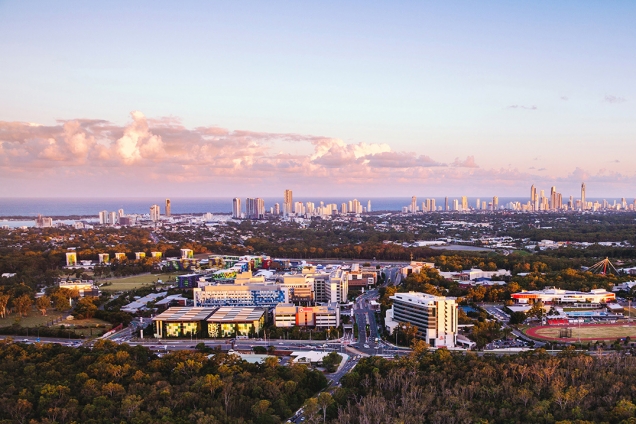 Gold Coast emergency departments have seen a record number of patients in 2018, with more critically ill patients being treated than ever before.
November was also the first time the Gold Coast University Hospital (GCUH) saw more than 10,000 presentations in a month, believed to be a record for an Australian emergency department.
Associate Professor David Green, medical director of emergency at Gold Coast Health, said the demand is unprecedented.
"November is usually one of the quieter months of the year, despite the impact of Schoolies. This November, we averaged over 340 patients a day at GCUH and more than 175 patients a day at Robina Hospital," Dr Green said.
"The acuity was high and there was a large number of patients requiring resuscitation in November," Dr Green said.
"Staff had to cope with difficult shifts and unprecedented numbers of patients in November and these sorts of numbers are continuing into the festive season."
More broadly, between January and November 2018, emergency departments at Robina Hospital and GCUH saw 158,254 people, which was up nearly 3 per cent on the same period in 2017.
Emergency departments on the Gold Coast treated about 14 per cent of the state's most critically ill patients, with more than 2140 category 1 patients in 2018.
Drug and alcohol presentations were up more than 11 per cent in 2018, while a better flu season saw flu-related presentations fall by 25 per cent this year.
Across the state, about one in three presentations to emergency departments would have been best treated by a GP. On the Gold Coast, the rate of GP-type presentations is slightly better at just over one in five.
"On the Gold Coast, we tend to see more complex and urgent presentations that require the expertise of specialist emergency clinicians," Dr Green said.
"However, we will always take the opportunity to remind the community that their GP, a home doctor service or 13-HEALTH should be the first port of call for non-critical health advice and care."
Health service Chief Executive, Ron Calvert, said the health service has also performed well with elective surgery, despite increasing demand.
"Our elective surgery waitlist has increased by 82 per cent since July 2015, and despite this, we are still managing to see close to 100 per cent of elective surgery patients across all categories within clinically recommended times," Mr Calvert said.
"This should be a source of pride for the Gold Coast community and I'd like to thank our dedicated staff for their hard work in 2018."