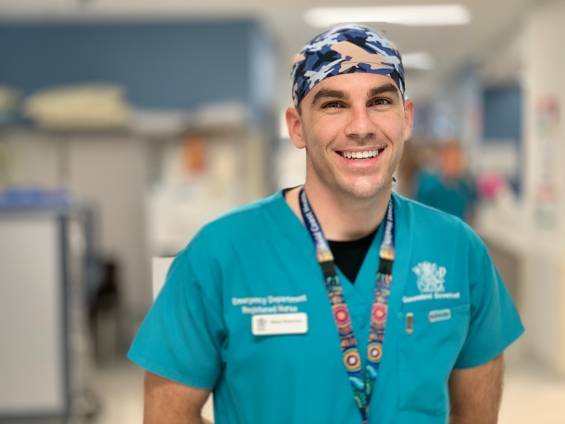 Emergency Department nurse educator Shaun Robertson has been awarded an Australian Defence Force Reservists 2022 Prince of Wales Award.
The annual awards recognise the dedication of ADF reservists and the employers who support them through funding to undertake training to develop new skills beneficial to their civilian careers.
Shaun will receive up to $8,000 to complete a Specialist Certificate in Disaster and Terror Medicine through the University of Melbourne and plans to use his learnings to help build Gold Coast Health's capacity to respond to a disaster or mass casualty event.
"I am very grateful for the opportunity and support to undertake this training which will benefit both my role at Gold Coast Health and my reserve role with the Air Force," Shaun said.
"I feel it is a fantastic opportunity to promote the role of modern nursing in the management and leadership of health services regardless of the environment."
Shaun was a full-time nursing officer with the Airforce for 12 years before continuing to pursue his passion for trauma and critical care through a civilian nursing career in our Emergency Department.
His defence nursing career saw him regularly deployed as part of trauma and resuscitation teams to aid and evacuate injured Australians around the world.
"I have previously deployed to Afghanistan, Iraq, Israel, Dubai, Republic of Korea South East Asia and as far west as Germany," Shaun said.
"When I left the Air Force, I transferred to the Royal Australian Air Force Specialist Reserves because I wanted to remain engaged and contribute to Defence. The Reserves offers flexibility in your roles and allows me to continue to provide medical support to military operations."