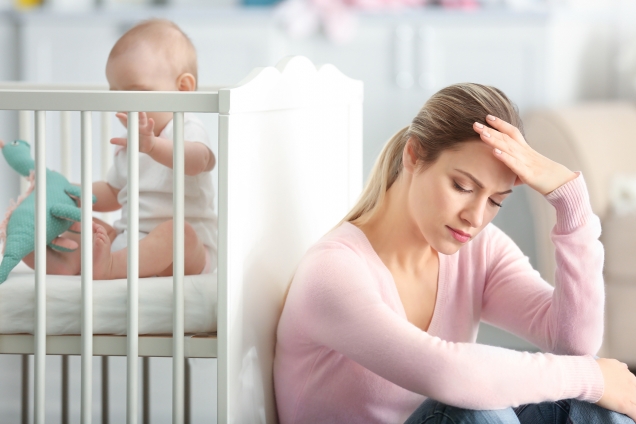 Gold Coast Health doctors are pleading with Gold Coast parents and carers struggling to soothe a crying baby to take a break and seek help.
Gold Coast Health paediatrician Dr Susan Moloney said it was rare for a person to shake a baby with the intent to hurt them, but sometimes a person may be overcome with frustration and tiredness.
"Other worries and frustrations in life can make matters worse, but this should never be taken out on infants and children. Infants and even small children can be seriously injured by shaking," Dr Moloney said.
Shaken baby or Abusive Head Trauma (AHT) is a form of non-accidental brain injury.
An infant's head is big and heavy compared to the rest of their body and unless supported, the head flops around because the neck muscles aren't yet strong enough to hold it still.
When a baby is shaken, their head is thrown back and forth very quickly with great force. This force may cause tiny blood vessels inside the baby's brain to tear and bleed and may result in very serious health conditions, including brain swelling and irreversible brain damage.
Dr Moloney said infants can cry up to two to three hours a day.
"All babies cry. It is the main way babies can tell us what they need. Finding out what your baby needs is not always easy.
"If you think you are feeling overwhelmed, frustrated or extremely exhausted in caring for your child please take a break," Dr Moloney said.
Her advice includes:
It is better for you to let your baby cry safely in the cot, on their back, whilst you calm down rather than risk shaking him/her in frustration.
Visually check your baby regularly until you feel calmer in yourself.
Call a friend, relative or professional for help. Tell them how you feel.
Call a helpline such as Parent Line QLD on 1300 301 300.
If you think a baby might have been shaken, call triple zero (000) for an ambulance.
"New parents and anyone caring for babies should learn first aid for emergencies. A quick response can save lives," Dr Moloney said.
Resources for parents who feel overwhelmed and/or exhausted include:
Parent Line QLD 1300 301 300 from 8am-10pm daily or web chat available daily from 8am-9pm
13HEALTH 13 43 25 84 available 24 hours, seven days a week
Pregnancy, Birth and Baby helpline 1800 882 436 from 7am to midnight
Raising Children's Network website