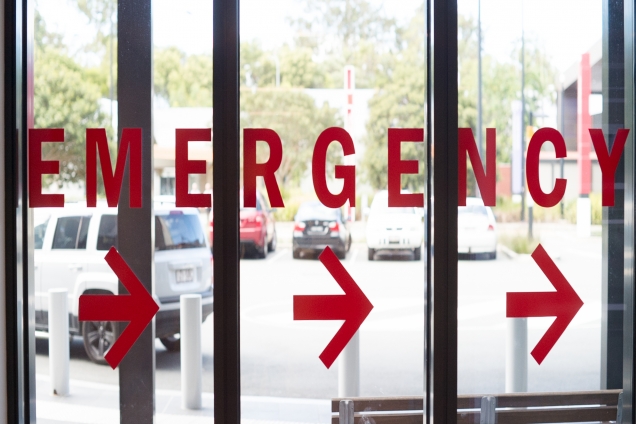 Gold Coast Health is urging people who are experiencing a medical emergency during the COVID-19 pandemic not to hesitate to call 000 or present to an emergency department.
Director of Emergency Medicine Associate Professor David Green said emergency departments were ready to care for patients 24-hours-a-day, whether they have suspected COVID-19 or not.
"Our hospitals are safe to attend, and we have gone above and beyond to take all necessary measures to protect staff and patients from any risk of infection," Dr Green said.
"We have a number of infection control measures in place to ensure people with suspected COVID-19 are not being treated in the same areas as general admissions."
"People should not avoid the hospital because they think we are too busy or have sicker COVID-19 patients to care for.
"No matter what, we will always look after the sickest patients first and are here for the Gold Coast community."
Dr Green said time is a crucial factor in any medical emergency and delaying seeking medical care can be very dangerous.
"We are finding lately some patients are coming to us with more advanced symptoms because they have delayed or tried to avoid coming to ED," Dr Green said.
"For example, anyone experiencing chest pains absolutely should not try to 'wait it out' at home.
"Our emergency departments are open for business, and we want to see people who need us. That's what we are here for."