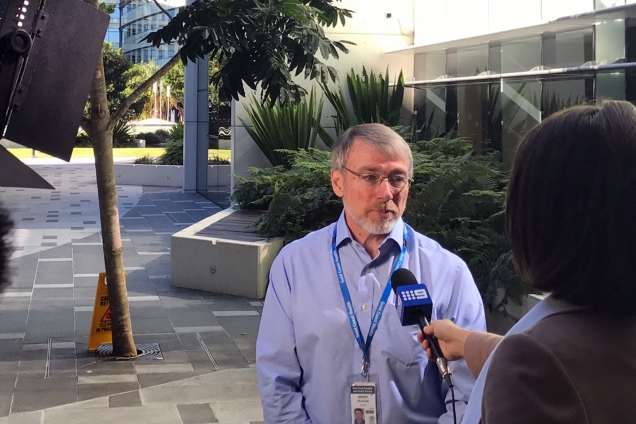 On Friday 21 July, Gold Coast Health brought together healthcare professionals, academics, entrepreneurs and business minds to explore how data and artificial intelligence will shape the health care industry in the next decade.
Led by Gold Coast Health critical care researcher Dr Brent Richards, the workshop looked specifically at how data can better support health outcomes for critically ill patients in Intensive Care Units (ICUs).
"ICUs tend to be data-rich environments with close monitoring of patient conditions from multiple devices and dedicated clinicians," Dr Richards said.
"We now have more cost-effective technology that can take that sophisticated data and make very accurate predictions about a patient. And it's these predictions that can support our doctors and nurses to make better informed decisions about how to care for patients.
"When we get it right in ICU, where our patients are the sickest, we can then apply this sort of data-supported care to other areas of the hospital and it can lead to some really exciting outcomes for our patients."
The workshop saw 60 participants explore the current research and projects focused on using data to improve ICU patient care and outcomes.
The University of Queensland, Griffith University, Bond University, Queensland University of Technology, Curtin University and the Southern Cross University were represented along with collaborators from private sector looking to commercialise this sort of cutting-edge healthcare research.
Gold Coast Health has a vision to become a world-class provider of healthcare and Executive Director of Strategy and Service Planning for Gold Coast Health, Toni Peggrem said this sort of research will be a significant contributor to that vision.
"We've brought together the partners that can pioneer research to more precisely tailor treatment to individual patients," Ms Peggrem said.
"It may not look like terribly exciting things happened in the meeting room, but eventually the minds that were gathered at Gold Coast University Hospital today will develop projects to transform the way we deliver care."