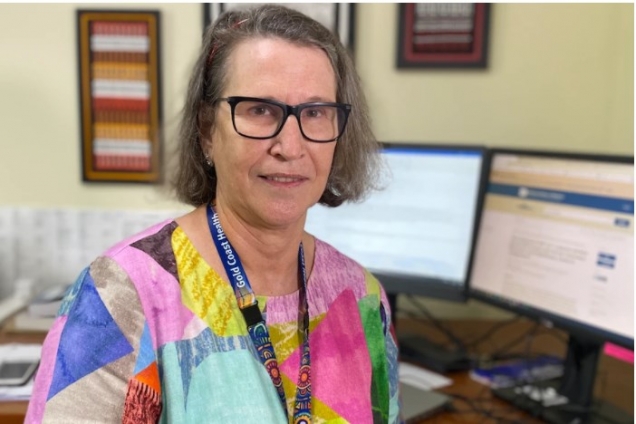 Gold Coast Public Health Unit physician Dr Vicki Slinko is warning Gold Coasters to avoid swimming, playing, walking or wading through flood and storm water.
"There is increased risk of wound infections, diarrhoea, conjunctivitis, and ear, nose and throat infections from polluted waters after flooding and storms," Dr Slinko said.
"Other uncommon bacterial diseases that can also result from contact with mud and floodwaters like leptospirosis and melioidosis."
Dr Slinko said there could also be a variety of contaminants in the waters like diesel, other petroleum products and pesticides which can cause skin irritation and infection.
"Debris and unseen objects can also cause injury," she said. "It's particularly important to avoid flood water and mud if you have broken skin or wounds, especially if you have diabetes or other chronic diseases. Make sure that your tetanus vaccination is up to date and see a health professional or your doctor early for severe wounds, especially if the wound is dirty or becomes red, sore, swollen or painful.
"We know people will be starting their clean up. The usual hand hygiene we've been emphasising throughout the pandemic should always apply. It's really important to wash your hands with soap and water if visibly soiled or use a hand sanitiser after contact with damaged materials, flood water or mud before eating, drinking or touching your face."
Dr Slinko also advised that wearing long sleeves and long pants, sturdy footwear like gumboots and applying personal insect repellent can help avoid being bitten by sand-flies and mosquitoes which can become a real nuisance following storms and floods.
"And remember that COVID-19 is still out there, so try and physically distance, use good cough etiquette and hand hygiene. Wear a mask if possible," she said.