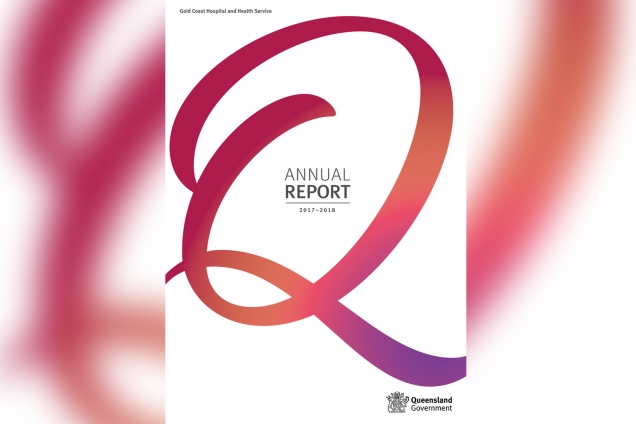 Gold Coast Health has delivered a record number of healthcare services while maintaining a balanced budget in an environment of extraordinary growth.
Board Chair Ian Langdon said the Gold Coast Health Annual Report 2017-18 showed the cost of running the health service was about $1 million every six hours.
"We are continually adjusting our sails to accommodate an extraordinary rate of growth whilst maintaining our focus on patient-first culture," Mr Langdon said.
He said the growth in demand was not only due to increasing population, but the increase in public awareness of the excellence of care provided by the organisation.
"We continue to explore innovative and cost-effective ways to satisfy increasing demand while still providing quality care to the Gold Coast," Mr Langdon said.
Gold Coast Health will have an operating budget of $1.494 billion in 2018-19, almost $103 million more than the 2017-18 financial year.
Chief Executive Ron Calvert said a highlight of the past financial year was supporting the health response during the 2018 Gold Coast Commonwealth Games.
"Detailed preparation and planning led to an outstanding exercise on many levels and is evidence of how far the organisation has come."
Mr Calvert said significant milestones also included the introduction of a day surgery centre at Varsity Lakes, the establishment of a coordination hub to monitor patient care in real time across facilities and the start of major refurbishments of infrastructure at Robina Hospital.
"We continue to have the fastest growing region in the state so our ability to innovate and address community demand is fundamental to success," Mr Calvert said.
Gold Coast Health has three main facilities – Gold Coast University Hospital, Robina Hospital and Varsity Lakes Day Surgery Hospital – two health precincts and 13 community facilities.
The health service is the largest employer on the Gold Coast, with the equivalent of 7899 full-time roles that employ 9522 people. More than 70 per cent of our workforce is clinical.
Read the 2017-18 Annual Report
2017-18 by the numbers:
Emergency Department presentations – 171,159
Births – 5165
Outpatient appointments – 344,311
Elective surgery patients treated – At least 16,286