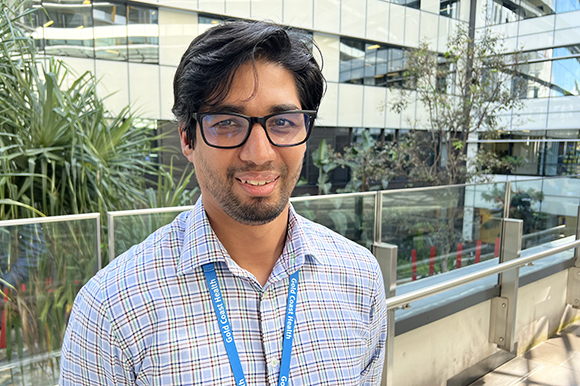 Meet Geriatrician Shameem Beebeejaun, who works with the Geriatric Emergency Department Intervention (GEDI) and RACF Acute Support Services (RASS) services.
Shameem has been with Gold Coast Health since 2020 and said he is passionate about the working with frail older people.
"When I was going through training, I found myself polarised towards geriatrics," Shameem said.
"I believe it's really important to champion for the vulnerable elderly of our community, and the work itself presents complex issues, which I enjoy."
The GEDI and RASS services that Shameem works with assist vulnerable frail and older patients who have presented to the ED or from residential aged care facilities to provide them with the best possible care.
"The aim of GEDI is to facilitate processes in the Emergency Department (ED) for our elderly and frail patients. We provide high-level interventions in the ED to assist in discharging patients home safely or streamline their admissions to hospital" Shameem said.
"With RASS, we provide consultation and hospital avoidance solutions (when clinically safe) to residential aged care facilities within our district. We receive and triage phone calls from these facilities, Queensland Ambulance Service and Nurse Navigators. We routinely perform on site visits and teleconference to manage these patients. Our RaSS team also review patients from Residential Aged Care Facilities who have presented to the ED.
"I am really proud to be part a team that's so committed to delivering outstanding care to our elderly and frail patients."