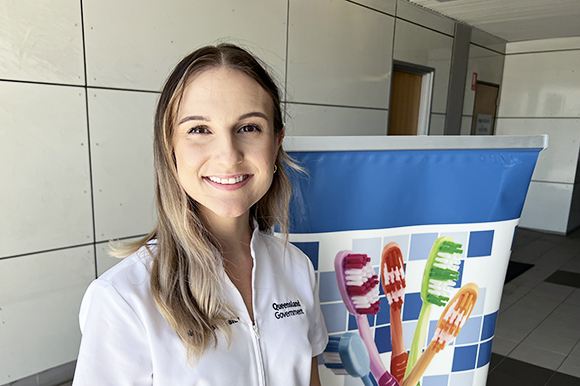 It's easy to underestimate how good dental care can positively impact your life, according to Gold Coast Health Oral Health Therapist, Tamika.
"It was World Oral Health Day on Sunday (20 March), and a great reminder for everyone to refocus back on booking those important health checks which many of us put on hold during the recent COVID-19 surge," Tamika said.
"Dental hygiene and regular dental check-ups are so important to keep you and your children's smiles healthy.
Gold Coast Health offers free dental services to the majority of children under the age of 18 years, and to adults who are on a pension or who have a health care card.
"Everyone deserves to have access to dental care, to have your teeth managed and looked after, so you can maintain your quality of life," Tamika said.
"There are strong links between oral health and body health and there is increasing evidence that your oral health can impact on certain conditions, such as diabetes and heart health."
Our dental clinics are located at Southport Health Precinct, Robina Health Precinct, Palm Beach and Burleigh.
To book an appointment and to confirm eligibility, phone 1300 300 850.