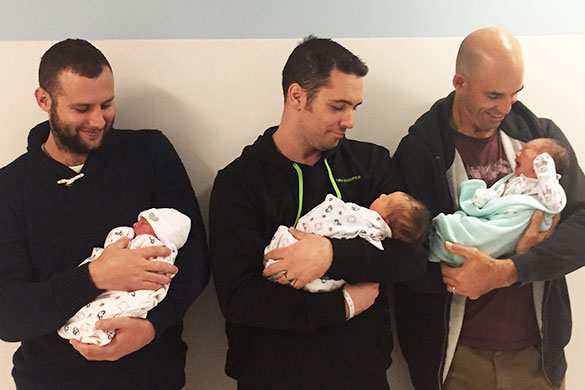 old Coast University Hospital (GCUH) is on track to welcome more than 5000 babies in a year for the first time.
2527 babies were born at the hospital during the first half of 2016, compared to 2338 births in the first six months of the previous year.
This included a monster May when 469 babies entered the world at GCUH – an average of almost 15 births per day and a record for the health service.
Gold Coast Health Executive Director Operations Jane Hancock said about 30 per cent more babies were being born at GCUH each year compared to before the move from the old Southport hospital in 2013.
"A growing Gold Coast population, access to a world-class facility and the wonderful care and expertise of our staff has driven a huge rise in demand for our Maternity services," she said.
"Our midwives, doctors and allied health professionals are committed to providing the best possible care and always put the mother at the centre of everything they do.
"Part of our growth is also because we can now cater for more premature and complex babies. People have a lot more confidence in terms of the capability of Gold Coast Health to deliver a quality experience for mothers and babies, especially if they have special needs."
As well as a state-of-the-art birth suite and a 40-bed maternity ward, GCUH is home to a Neonatal Intensive Care Unit, Special Care Nursery and Maternal Fetal Medicine unit, which guides women and their loved ones through high-risk pregnancies.
Number of babies born at Gold Coast Health hospitals
2015/16 – 4943
2014/15 – 4744
2013/14 – 4375 (GCUH opened September 2013)
2012/13 – 3787 (old Southport hospital)