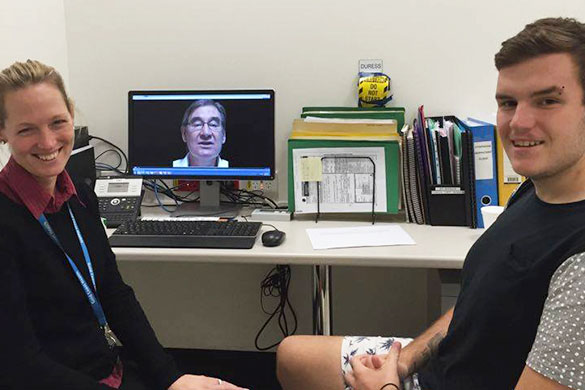 Gold Coast Health's Speech Pathology Service is seeking participants for a research program for adults who stutter.
Participants will attend an intensive stuttering group program at Robina Hospital in two phases, from 29 June-1 July and 11-12 July.
Lead researcher Marie Edwards-Giller said volunteers should be 18 or over who had a chronic childhood stutter, are not maintaining stutter-free speech as an adult and have not previously received Smooth Speech treatment.
The study will investigate the effectiveness of an intensive Smooth Speech group program delivered in a distributed model using student therapists.
The group will be run by Gold Coast Health Speech Pathologists together with Associate Professor Elizabeth Cardell and speech pathology students from Griffith University.
The program offers participants:
Pre-therapy assessment
Three day "instatement phase" intensive Smooth Speech therapy program
Two day "transfer phase"
One-on-one and group treatment sessions each day of the program
One-on-one follow-up maintenance sessions post-program as required
No cost for patients eligible for Medicare
For more information contact Marie Edwards-Giller on 5668 6985 or 0403 608 359 or email Marie.Edwards-Giller@health.qld.gov.au