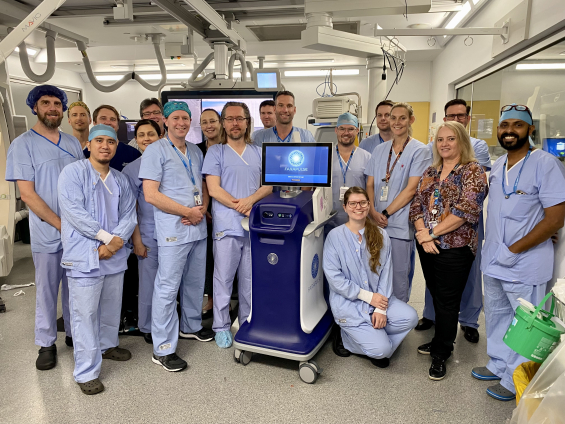 The Gold Coast University Hospital is one of the few hospitals in Australia to use new ablation technology to cure heart rhythm disorders.
Cardiology Dr Matthew Rowe says this technology, allows surgeons to complete surgery in the time as existing ablation methods.
"The technology allows a safer procedure for the patient and because it is quicker, it allows us to treat more patients in a given time," said Dr Rowe.
It's just one of many advances Gold Coast Health has made in the heart-health space.
Gold Coast University Hospital is home to an advanced cardiac catheter laboratory (Cath Lab) which cares for patients with more acute, severe heart conditions.
The Cath Lab works in conjunction with Robina Hospital's Cardiology Rapid Access Service which sees patients swiftly moved out of the Emergency Department where they can be seen and treated by team of cardiac specialists.
Patients have a better experience because they don't have to spend an extended time in the Emergency Department, and some patients avoid admission altogether.