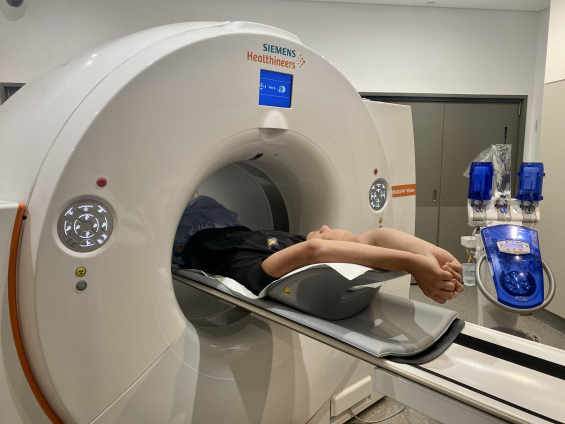 Gold Coast patients will get earlier cancer diagnoses and more efficient treatment with the installation of a new cutting-edge digital PET scanner at the Gold Coast University Hospital.
The $4 million Positron Emission Tomography scanner will replace an analogue scanner installed 10 years ago when the hospital first opened.
The new technology produces better quality images and lesion detectability, that require shorter scan times and less radiation than traditional PET scanners.
The scanner is the only one of its type within Gold Coast Health, detects small changes in the body and is essential in the diagnosis of a variety of diseases including many types of cancers, brain and heart conditions, and serious metabolic infections.
The earlier diagnosis enable more definitive treatment plans for patients and the faster scan times have improved patient comfort and access to the service with reduced radiation exposure.
Better imaging capability allows clinical teams to detect smaller lesions much earlier and potentially save lives through swift diagnosis.
By increasing the hospital's PET scanning capability, Gold Coast Health is able to increase the number of scans performed on a daily basis to allow patients to move through the health system more efficiently.
There has been a 20 per cent increase in the number of patient scans undertaken with around 3,600 PET scans expected to be performed a year.