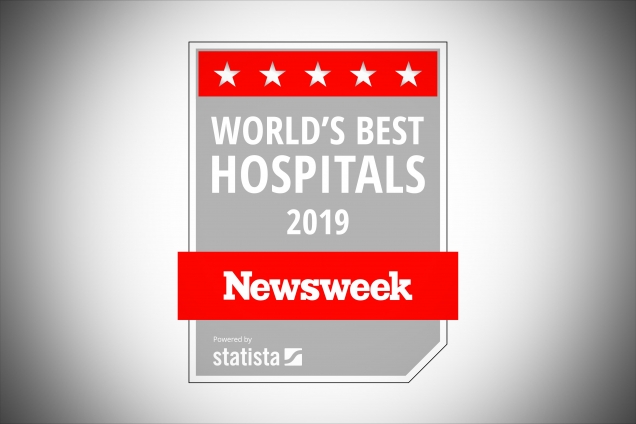 Gold Coast Health has been recognised as a centre of excellence for world-class healthcare with Gold Coast University Hospital and Robina Hospital being named among the world's best hospitals.
Gold Coast University Hospital was ranked by Newsweek as the sixth best hospital in Australia while Robina Hospital made the list at position 32.
Gold Coast Health Chief Executive Officer Ron Calvert said this international recognition is a true testament to the hard work and dedication of our staff.
"Every day, our doctors, nurses and allied health professionals provide the highest level of care at our Gold Coast Hospitals and it is pleasing to see their commitment, innovation and integrity acknowledged on the world-stage," said Mr Calvert.
"Gold Coast University Hospital was just a fraction of decimal points away from being ranked as one the Top 100 hospitals in the world."
Mr Calvert said Gold Coast Health staff deserved to be praised.
"Gold Coasters should know they are in the best hands when they come to hospital.
"These international rankings alongside the worlds best coupled with the recent announcement of the Gold Coast University Hospital being elevated to a level-one trauma service is evidence of the world-class treatment offered at our hospitals."
"The Gold Coast is fortunate to have some of the world's best doctors, nurses and allied health professionals in the world maintaining a patient-first culture at our two major hospitals.
Mr Calvert said this front-line work is underpinned by cutting-edge collaborative research that translates into improved patient outcomes and the best quality clinical care.
The World's Best Hospitals 2019 recognises the best 1,000 hospitals across 11 countries including USA, Canada, Germany, France, United Kingdom, Switzerland, South Korea, Japan, Singapore, Israel and Australia.
Rigorous methodology surrounds the rankings where hospitals and health services cannot vote for themselves.
The rankings are determined by recommendations from international doctors and health care professionals, patient satisfaction metrics and medical performance across items such as quality of treatment and hygiene measures.