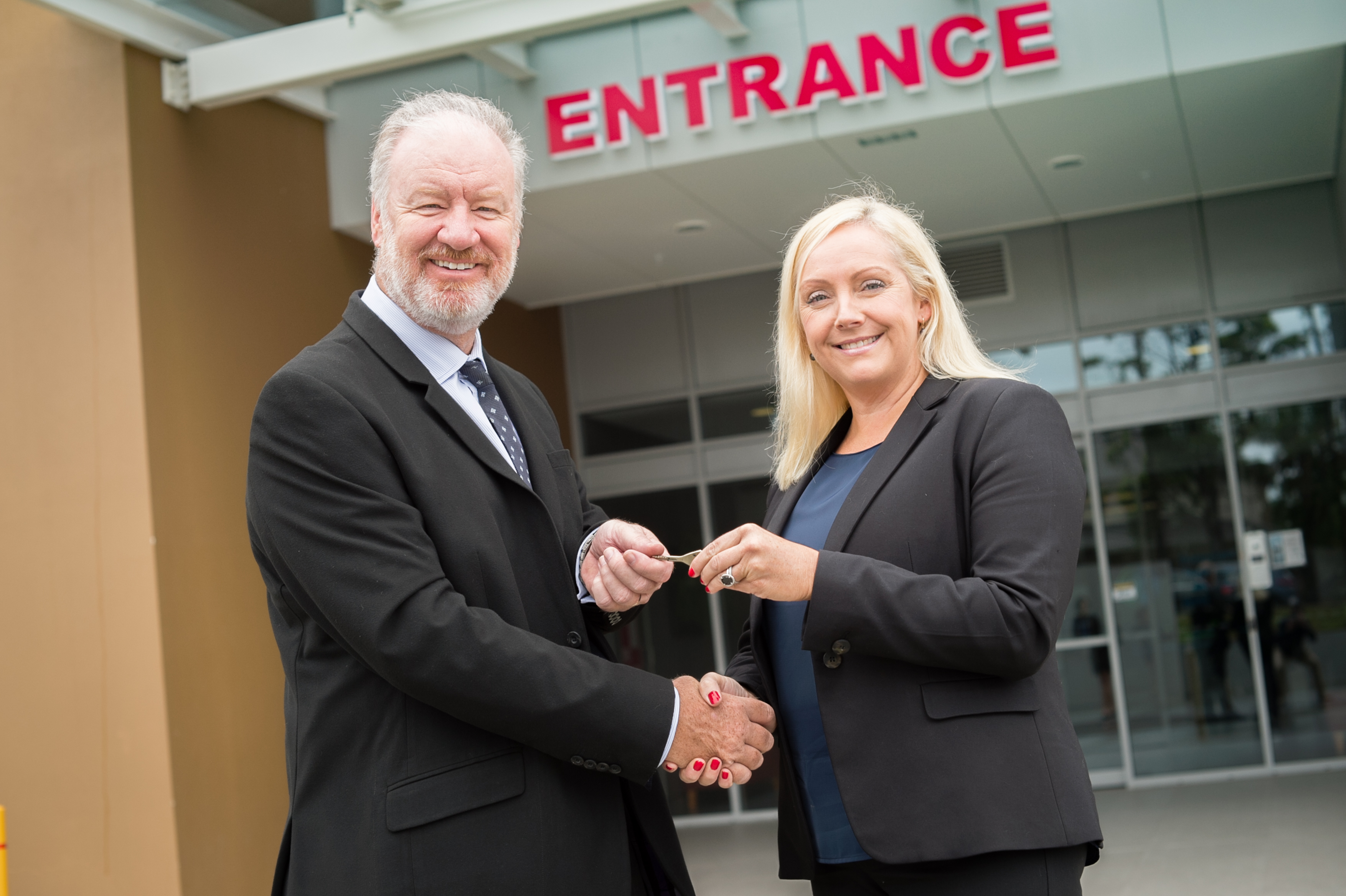 Gold Coast Health will lease the former Gold Coast Surgical Hospital to deliver more efficient public elective surgery to the local community.
Minister for Health and Minister for Ambulance Services Cameron Dick said the renamed Varsity Lakes Day Hospital will welcome its first surgical patients on 1 November.
"Leasing the purpose-built surgical hospital from Healthe Care Australia provides a prime opportunity to free up emergency surgery capacity at the in-demand Gold Coast University Hospital," he said.
"Across six operating theatres, the Gold Coast Health team working from Varsity Lakes expect to perform around 15,000 surgeries every year including an additional 3000 endoscopies, plus routine surgeries in gynaecology, orthopaedics, plastics and ophthalmology.
"The new day hospital will also increase valuable bed space and reduce the length of stay for patients waiting for surgery at Gold Coast University and Robina hospitals, as well as ensuring that Gold Coast Health maintains its excellent track record seeing all elective surgery patients within clinically-recommended timeframes.
"By boosting surgeries and freeing up hospital beds, this initiative will no doubt improve capacity for the whole Gold Coast health system to the benefit of staff, patients and the wider Gold Coast community."
Healthe Care Chief Operating Officer Sub Acute Ms Julia Strickland-Bellamy said since acquiring the hospital as part of its Pulse Health 13 hospital portfolio deal in May, the company had been in strategic discussions around opportunities to re-purpose the site to support the ever-increasing health needs of Gold Coasters.
"Healthe Care is an established private hospital operator that understands the importance of both public and private health care services to support communities where there is demand," she said.
"We are delighted that Gold Coast Health is committed to expanding in the area and it is encouraging to see that the purpose-built surgical facility at Varsity Lakes will once again be in use."
Gold Coast Health Chief Executive Ron Calvert said leasing the facility will help to ease the demand for theatre time at the Gold Coast University Hospital.
"We recently received feedback from the Royal Australasian College of Surgeons that our trauma service at GCUH was considered world class and maintaining that standard requires us to ensure we have enough operating theatre capacity to manage our complex emergency case load," he said.
"Opening the Varsity Lakes Day Hospital will help us be more efficient with seeing our elective surgery patients."