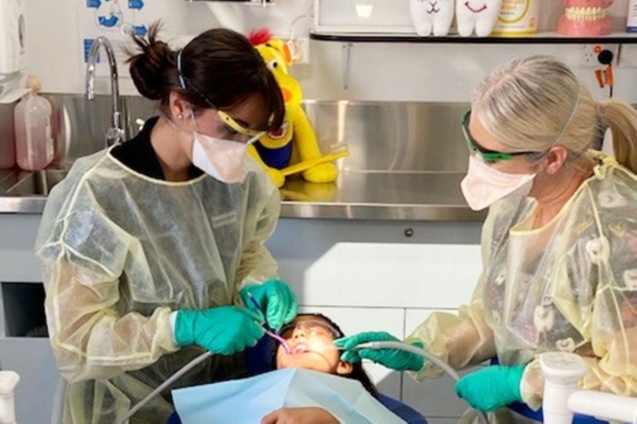 There has never been a better time to book your child in for a dental check-up, according to Oral Health Therapist Schantelle Nasufovic.
"Our fleet of 15 mobile dental vans at Gold Coast schools have been closed during the recent pandemic wave, but we are reopening them today (19 April), which is also the first day back to school," Schantelle said.
"Dental hygiene and regular dental check-ups are so important to keep you and your children's smiles healthy. Setting up good dental health habits for your children will set them up for a lifetime of good dental health.

"We also have our dental clinics located at Southport Health Precinct, Robina Health Precinct, Palm Beach and Burleigh."
Gold Coast Health offers free dental services to the majority of children under the age of 18 years, and also to adults who are on a pension or who have a health care card.
"Everyone deserves to have access to dental care, to have your teeth managed and looked after, so you can maintain your quality of life," Schantelle said.
To book an appointment and to confirm eligibility, phone 1300 300 850.
Find out more here.