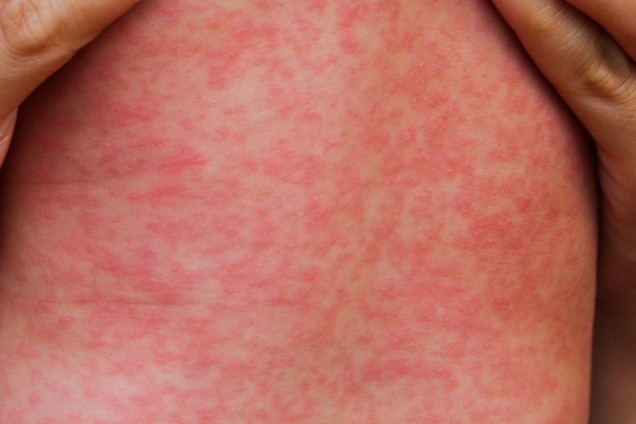 The Gold Coast Public Health Unit is responding to two cases of measles involving two members of the same family.
Both people had contact with the Gold Coast and Logan Community while unknowingly infectious and visited the following locations:
Reading Cinema, Harbour Town and Restaurant precinct on Thursday 18 July between 6.30pm and 10pm.
Ikea Logan on the morning of 19 July.
Gold Coast University Hospital Emergency Department on Sunday 21 July between 6pm and midnight.
Australia Fair Shopping Centre on Tuesday 30 July between 12pm and 1pm.
Big Top Playhouse Coomera on Wednesday 31 July between 11am and 2pm.
Westfield Helensvale, on Thursday 1 August between 4pm and 8 pm.
Destiny Church Group at Event Cinemas, Westfield Coomera on Sunday 4 August between 9am and 12pm.
Pimpama State School Auction Fun Day on Sunday 4 August between 2pm and 3pm.
Gold Coast University Hospital Emergency Department on Tuesday 6 August (exposed people have been contacted individually).
The Public Health Unit is contacting individuals who may have been in contact with the infected people.
Gold Coast Health Director of Infectious Diseases Dr John Gerrard said anyone who at these locations at the noted times should be alert to symptoms until 25 August 2019 seek medical advice if they suspect they have measles.
"It is very important to call your local medical practice first if you think you might have measles so staff can take precautions to avoid spreading it to others," said Dr Gerrard.
Initial measles symptoms include fever, lethargy, runny nose, moist cough, and sore red eyes.
This is followed a few days later by a blotchy, red rash which often starts on the face and then becomes widespread over the body.
Measles can be a serious illness with complications including pneumonia and encephalitis which can be fatal.
The symptoms usually start around 10 days after contact with the infectious person, but is known to occur between seven and 18 days after contact.
Gold Coast Public Health recommends anyone born after 1965, who has not had two documented doses of measles, mumps, rubella (MMR) vaccine or had proven measles, to visit their local family doctor to get vaccinated for measles. The vaccine is free.
For more information on the measles virus visit the Queensland Health website or call 13 HEALTH (13 43 25 84).