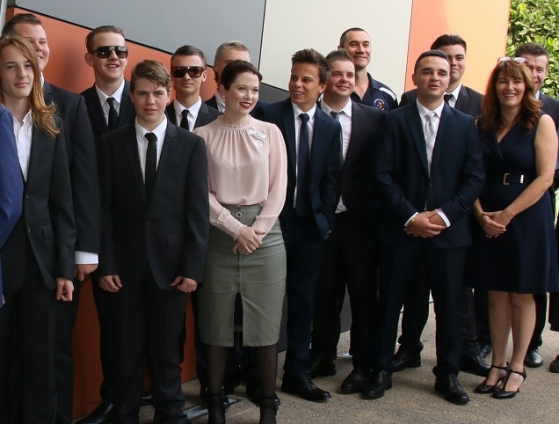 Gold Coast Health nurse Lisa Bancroft-Mitchell was among the audience to congratulate a group of at-risk teenage boys when they graduated from a Queensland Police Service mentoring program earlier this month.
Ten boys were recognised for completing the 'Project Booyah' program at a ceremony at Ormeau Community Centre.
As part of her role with the School Based Youth Health Nurse Program (SBYHN), Lisa spent one day per week delivering health education to the 15-16 year-olds as they navigated their way through the course.
The initiative aims to equip young people to make better life choices through a combination of adventure-based learning, problem solving exercises, resilience training and policing strategies.
Throughout the 17 week program, Lisa was on-hand to provide the group health advice on everything from sexual health and drugs, alcohol and mental health.
"I really enjoy working with the kids to help them break the cycle and realise their potential," Lisa said.
"This group has done so well with all of the boys going back to their education or entering the work force."
The SBYHN provides one-on-one health consultations with state high school students, providing them with advice and support on their health care needs.