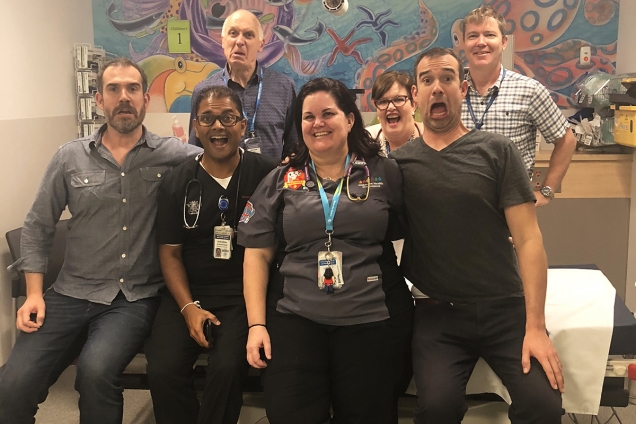 Twin clinicians turned children's entertainers, Dr Chris and Dr Xand van Tulleken, have visited sick children in Gold Coast University Hospital.
The stars of UK television show Operation Ouch were on the Gold Coast for two live performances.
Dr Chris and Dr Xand visited the children's ward and paediatric Emergency Department where they not only cheered up young patients but were also responsible for delivering a good dose of smiles to staff.