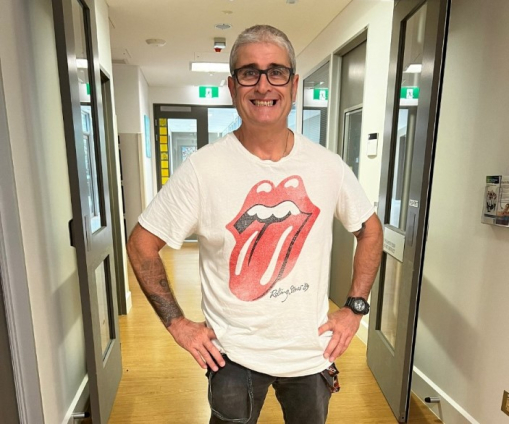 He's known in these corridors as the music man, and with good reason.
Vince Fuda, an Assistant in Nursing in our Mental Health and Specialist Services at Gold Coast University Hospital runs regular music request nights for older patients (over 65s) in the Orchid Unit.
The playlist Vince says can be quite surprising, ranging from Hendrix to Elvis and Tom Jones classics.
What began as playing tunes on Vince's iPhone has developed into hour-long popular music sessions, with requested songs played via YouTube clips on a tv screen in one of the meeting rooms.
"For many participants, these are their favourite songs, special tunes that have meant a lot to them," said Vince.
Everyone who attends Vince's sessions is able to request a song, and everyone shows respect for the music that is being played. Looks like Vince has hit the right note.