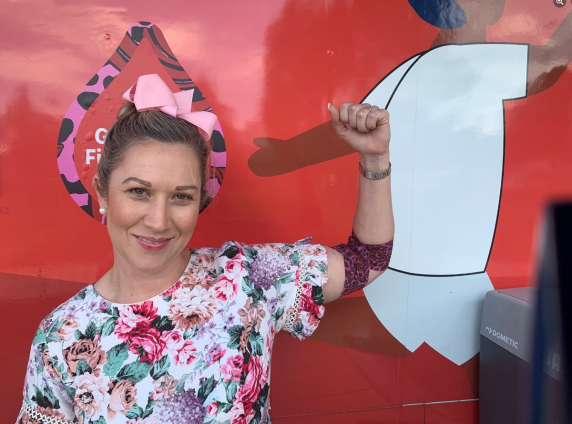 Gold Coast Health Project Manager Jessica Gisler put her own fears aside and donated blood as part of Lifeblood's February drive to support cancer patients in need.
Cancer patients require more than 10,000 blood donations every week, and with diagnoses predicted to increase by 22% by 2031, the need for more blood donors is growing too.
This was Jessica's first time donating as she is petrified of needles, but she was well supported and tackled her fears head-on to help those in need.
"I get faint at the thought of needles and the sight of blood but was encouraged to donate – so I did".
"The staff were so understanding, and the kindest people I had ever encountered in a medical setting, making me feel completely at ease".
Australian Red Cross Lifeblood is calling on Gold Coast locals to donate blood and plasma and help those living with cancer. Please call 13 14 95 or book online at lifeblood.com.au