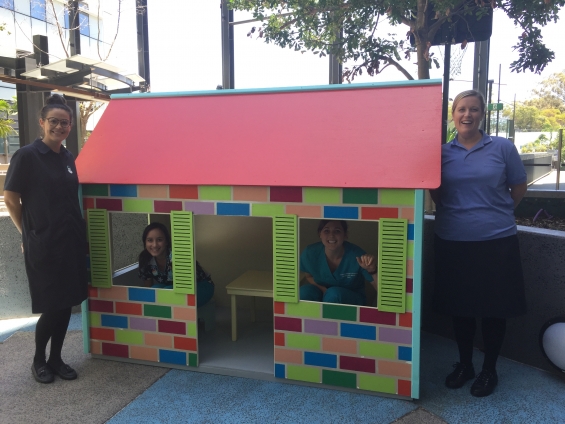 The children's outpatient department has been on the fortunate receiving end of more outstanding handiwork by the team at Men's Shed Labrador.
Dedicated members hand-built, painted and installed a fabulous children's cubby house in an outdoor area used by families waiting for an outpatient appointment on ground floor at Gold Coast University Hospital.
It's been a huge hit with patients, families and staff, just like some of their previously donated work which includes a toy kitchen and timber toys.