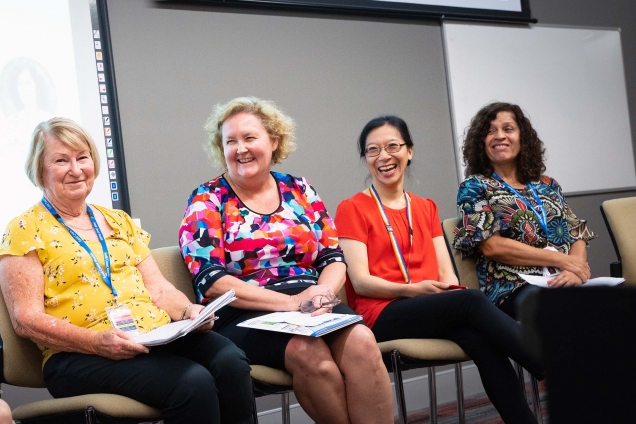 Gold Coast Health is rapidly expanding its research capability, delivering more than 150 research projects each year, a marked increase from five years ago.
This week marks the third annual Gold Coast Health Research Week Conference (20-22 November) which is fast emerging as a key platform for health and medical research in the City.
The free program features two days of events including a panel on consumer engagement in health research, a keynote address on wasteful research practices and talks from more than 50 researchers from the health service and its partner universities.
Gold Coast Health staff are collaborating with more than 70 national and international organisations on research projects, publishing an average of 270 peer-reviewed journal articles each year and securing more than $2.2 million in funding annually.
Clinical Governance, Education and Research Executive Director Jeremy Wellwood said Gold Coast Health had made giant strides towards its research goals in the past year.
"We have opened a dedicated clinical trials unit at Gold Coast University Hospital, launched a new collaborative grant scheme to fund more research projects and underlying all this activity is our new Research Strategy," Dr Wellwood said.
Director for Research, Governance and Development Dr Greta Ridley spearheads a team committed to driving research activity across the organisation.
"We're incredibly focused on research that has the greatest impact on patient outcomes, health practices and increased efficiency in the health system," Dr Ridley said.
A new Research Strategy 2019-2022 sets out the key objectives and actions for the health service to continue towards its goal to be recognised as a centre of excellence for world class healthcare.
The general public is encouraged to get involved this year by casting their vote for their favourite research poster in GCUH's main foyer between 20-22 November.
For the full Research Week Conference program visit: https://bit.ly/32XNqp