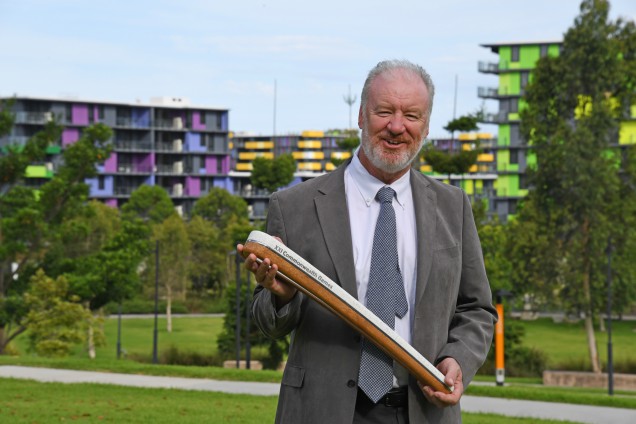 Gold Coast Health can confirm preparations to manage any impact on Gold Coast public health services as a result of the upcoming 2018 Commonwealth Games are well advanced.
Gold Coast University Hospital and Robina Hospital are the designated hospitals for the Games, which has required the health service to undertake detailed service planning in preparation.
Chief Operations Officer Kimberley Pierce has led the health service's planning both internally and with partner agencies.
"The community can have confidence in the extensive planning we've been doing since 2015 in preparation for the upcoming Commonwealth Games," Ms Pierce said.
"We've been working closely with partner agencies and we have a Gold Coast Health medical team seconded to GOLDOC to ensure that our service planning has been done in lock-step with those charged with organising the Games.
"Essential public health services for the community will operate as usual during the Games period, including 24/7 access to Gold Coast University Hospital and Robina Hospital emergency departments," Ms Pierce said.
Elective surgery will be unchanged at Robina Hospital and Varsity Lakes Day Hospital. The Gold Coast University Hospital will focus on emergency and Category 1 elective surgeries during the Games period, with other routine surgeries rescheduled to either before or after the Games.
"In the main, it will be business as usual for the health service with a few changes enabling us to be ready to respond in the event of a major incident during the Games period.
"It's also worth noting that modelling from GOLDOC and anecdotal evidence from previous Commonwealth Games events in Melbourne and Glasgow shows we can expect our presentations to emergency to be on par or slightly more than we would see during peak holiday periods on the Gold Coast," Ms Pierce said.
"As such, we'll coordinate the rostering of clinical staff in essential areas in line with how we'd normally roster for a busy Easter period."
The main modifications to Gold Coast Health services include:
transferring some outpatient clinics from the Gold Coast University Hospital to Robina Hospital and Varsity Lakes Day Hospital and rescheduling non-urgent appointments
temporarily relocating some community services to other Gold Coast Health locations
increasing all surgical activity pre and post Games to ensure that our elective surgery patients are seen within clinically recommended timeframes
redeploying staff in some operational areas to manage the redirection of services and increased demand.
Gold Coast Health will write directly to our patients over the coming weeks to give them the opportunity to reschedule health service appointments booked during the Games period if they are unsure about their ability to attend.
During the Games period, the Gold Coast University Hospital and Robina Hospital will be the referral point for acute injuries and illness for all accredited Games' family members that cannot be managed in the Athletes village Polyclinic set up by GOLDOC or by the highly-skilled medical teams operating at each of the competition venues.