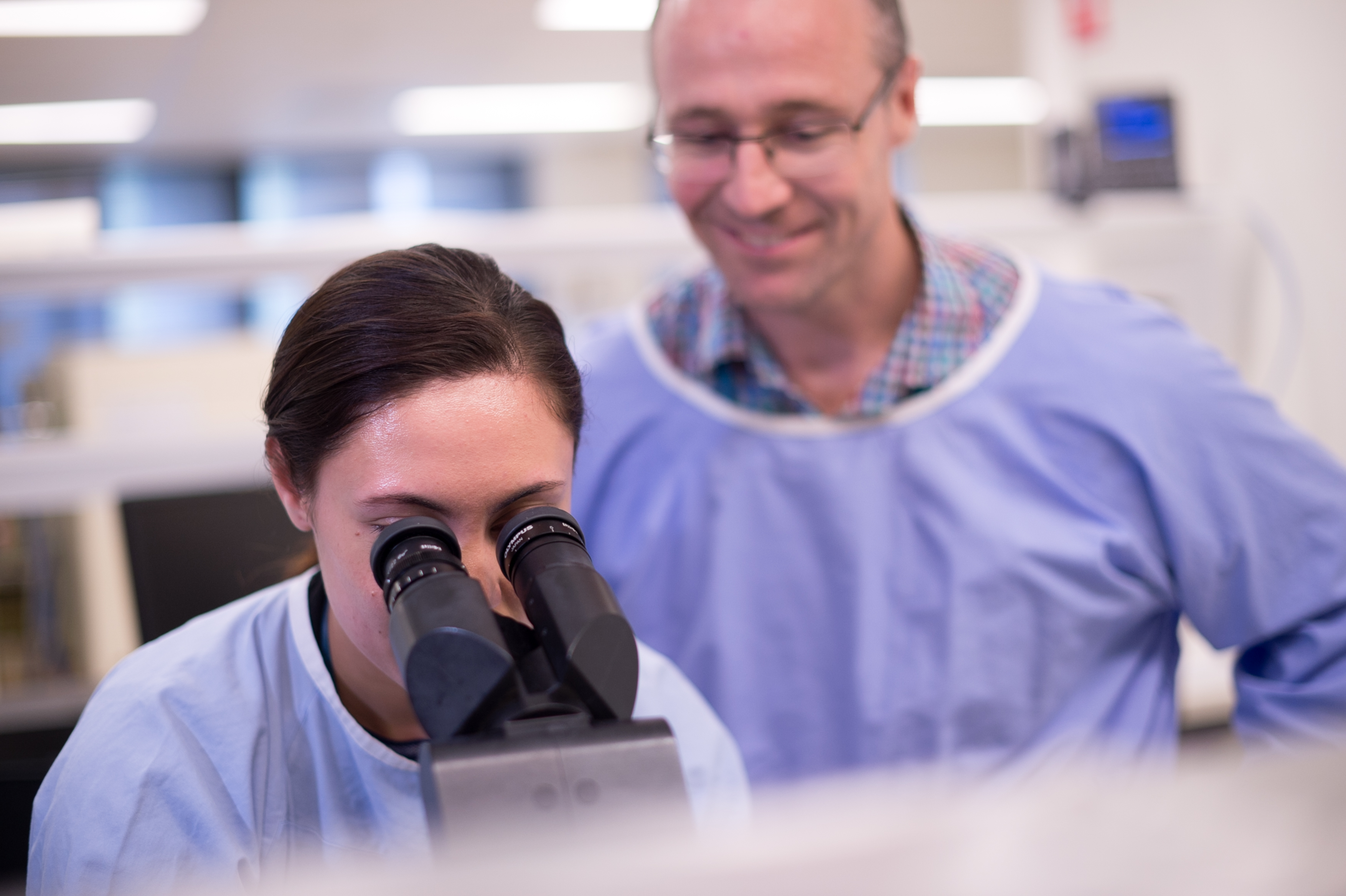 Nine research projects by Gold Coast Health clinicians and staff will share in more than $517,000 in funding courtesy of a partnership between the health service and Gold Coast Hospital Foundation.
The Research Grants Scheme enables research that will improve the health of the Gold Coast community and the delivery of health care services.
Gold Coast Health's Office of the Research Governance and Development Acting Director Dr Greta Ridley said the health service was home to a growing number of health care professionals who were combining high quality research with clinical practice.
"Gold Coast Health is building a strong research culture and the Foundation is a vital supporter of that with these grants, which enable research that can directly improve the health of the community.
"We look forward to seeing the results of the selected high quality health-related projects in years to come," Dr Ridley said.
Gold Coast Hospital Foundation, the official charity of Gold Coast Health, supports the health service through a number of initiatives including this research scheme, medical equipment and aids, patient support services, scholarships, education and more.
Chief Executive Officer Kim Sutton said: "The Research Grant Scheme focuses on seed funding innovative small and large health and clinical research projects led by Gold Coast Health professionals and often involving collaboration with universities. Our aim is to fund projects with the potential to advance health care services and medical outcomes for patients."
Five large projects received up to $100,000 over two years:
Dr Shane George – rapid diagnosis of sepsis in acutely ill children
Berzenn Urbi – safety, tolerability and efficacy of cannabis-based medicine extract in slowing the progression of amyotrophic lateral sclerosis and motor neurone disease
Dr Kathleen Baird – responding to domestic and family violence in the context of maternity care
Dr Christy Noble – enriching medical trainees' learning through patient-inclusive practice
Professor Brigid Gillespie – identifying acute wound care priorities to inform research and an evidence-based practice agenda across Gold Coast University Hospital and Robina Hospital
Small projects received up to $20,000 over two years:
Menaka Sabaratnam – does the addition of high intensity single muscle group training improve exercise training efficiency in heart failure
Dr Kerrie Evans – Identifying responders and non-responders to the UPLIFT program for people with persistent low back pain
Dr Michael Simmonds – combined mechanical and oxidative stresses during cardiopulmonary bypass
Dr Bajee Krishna Sriram – Why do patients with chronic pulmonary disease and under nutrition state have poor clinical outcomes?
Winning Research Grants Scheme submissions were announced as part of the Gold Coast Health Research Week conference from 28-30 November, showcasing research from Gold Coast Health, Griffith University, Bond University and Southern Cross University that aims to build a healthier Gold Coast.