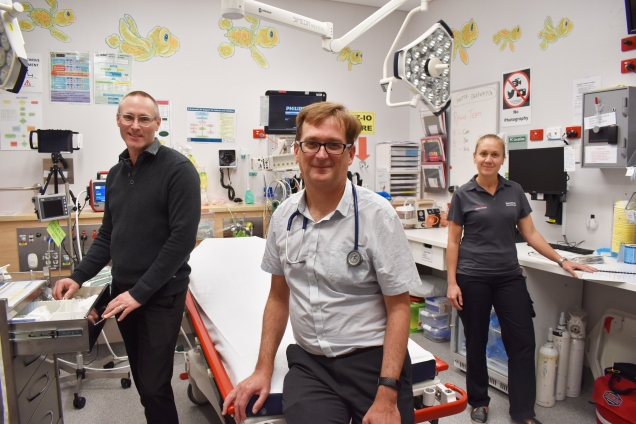 The emergency department at Gold Coast University Hospital has been elevated to a level-one trauma service, ranking it as one of the best trauma centres in Australia.
Gold Coast Health's surgical clinical director Dr Martin Wullschleger said feedback from the auditors from the Royal Australasian College of Surgeons was that the hospital already provided a world-class service but there were some things we are doing here that are not being done anywhere else.
"Gold Coast University Hospital's trauma team was commended for the high level of patient-centred care from pre-hospital to rehabilitation," said Dr Wullschleger.
"This included services to offer support for families, links to community services and our close engagement with Queensland Ambulance Services."
"The strengths of our trauma service is the holistic, compassionate approach to our patient care with a focus on multi-disciplinary and collaborative team of health professionals."
Last year, Gold Coast Health dealt with approximately 1,000 trauma cases of which around 350 were severe.
Gold Coast University Hospital is Australia's busiest emergency department with emergency presentations increasing by more than 20 per cent since the hospital opened in 2013.
The emergency department's elevation to a level-one trauma service coincides with Gold Coast University Hospital and Robina Hospital being named on the Newsweek list of Australia's best hospitals in 2019.
Gold Coast University Hospital is ranked number six and Robina Hospital is number 32.