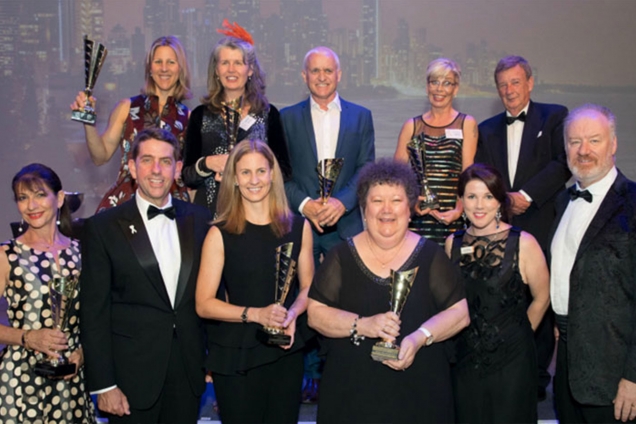 Gold Coast Health Chief Executive Ron Calvert attended the awards on Friday 25 November and congratulated the 7 award winners, the 14 other finalists and the more than 263 other staff nominated by colleagues from across Gold Coast Health, the Coast's largest employer.
"A health service is only as good as its staff and there is no greater compliment than to be recognised for their contribution to the health service than receiving an award nomination from their colleagues," he said.
"The awards celebrate the achievements of individuals and teams who embody the Gold Coast Health values of integrity, respect, community first, empowering people, compassion and excellence.
"With staff such as those recognised on Friday, Gold Coast Health is well on the path to realising its vision of becoming recognised as a centre of excellence for world class healthcare," he said.
Mr Calvert said the high standard of nominees made shortlisting a very difficult task.
"I couldn't be more proud of the dedicated and compassionate staff we have working at Gold Coast Health. Our nominees are all winners, as they represent the best qualities of our workforce.
"From a cleaner who makes patients feel incredibly special in the Gastroenterology ward to the Perioperative Services team who've come up with innovative ways to reduce the anxiety and stress children experience before surgery – there are so many who live the Gold Coast Health values, while delivering quality patient care across all professions."
The awards were coordinated by the Gold Coast Hospital Foundation and finalists were drawn from a diverse range of professions within the health service including; nursing, allied health, mental health, medicine, midwifery, oral health, pharmacy, finance, education, operational support services and volunteers.
Around 800 staff attended the sold-out awards ceremony at RACV Royal Pines Resort, which was supported by sponsors including Villa World, QSuper, Radiation Oncology Centres, Chempro Chemists, Bond University Faculty of Health Sciences and Medicine, Heritage Bank, RACV Royal Pines Resort and TAFE Queensland Gold Coast.
The full list of Golden Gala Award winners includes:

Foundation Award:Perioperative Services, GCUH
Community First Award:Julie Pearson, Clinical Nurse Consultant Diabetes Resource Centre
Respect Award:Southport Health Precinct Dental Assistants
Compassion Award:Kim Hanna-Worsfold, Cleaner, Ward C2E
Integrity Award:Neil Ràth, Senior Social Worker
Excellence Award:Trudy Teasdale, Deputy Director of Pharmacy
Empowering People Award:Hazel Brittain, Nursing/Midwifery Director