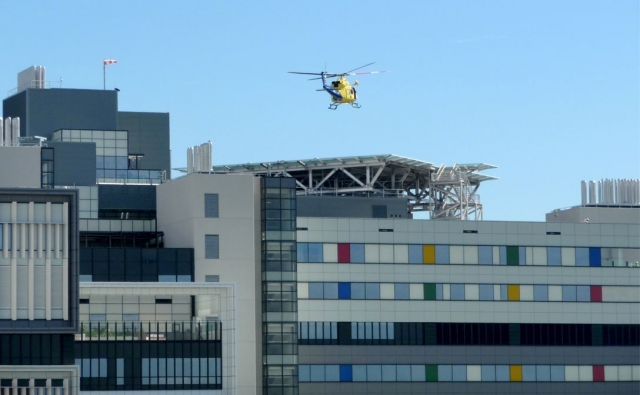 Gold Coast University Hospital has been ranked in the top 250 hospitals in the world as part of the annual NewsWeek World's Best Hospitals survey.
In the national rankings, Gold Coast University Hospital (GCUH) ranked seventh in Australia and Robina Hospital ranked 42nd.
Gold Coast Health Chief Executive Ron Calvert said the recognition was welcome after another year of challenges for both the health service and the Gold Coast community.
"While we are fortunate to have a world-class facility in Gold Coast University Hospital, it is undoubtedly our people who deliver the quality patient care day-in and day-out across GCUH, Robina Hospital, Varsity Lakes Day Hospital, two major allied health precincts and 13 community facilities.
"It's been another big year with the ongoing pandemic response and vaccination roll-out, yet our dedicated teams have not missed a step, in delivering emergency and trauma treatment, elective surgeries, community-based services and a lot more, to a community of more than 630,000 people," Mr Calvert said.
"Our philosophy of Always Care, coupled with our values of integrity, community first, excellence, respect, compassion, and empower, remain the cornerstones of our approach to every challenge.
"Every member of our 12,000-strong workforce makes an important contribution towards our vision of having the best health outcomes in Australia, this year and beyond."
The World's Best Hospitals 2022 ranking lists the best hospitals in 27 countries. Rankings are determined by recommendations from international doctors and health care professionals, patient experience metrics and medical performance across indicators such as quality of care for specific treatments, nurse/doctor to patient ratio and hygiene measures and patient safety.