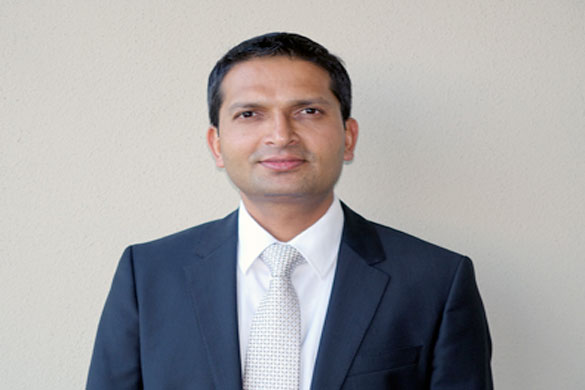 Highly respected Neuroradiologist Dr Sandeep Bhuta will fly the Gold Coast Health flag when he attends the world's largest medical meeting in an official capacity in later this year.
The Radiological Society of North America (RSNA) has appointed Associate Professor Bhuta as a committee member in the Neuroradiology/Head and Neck Imaging section of the Education Exhibits Awards Committee (EEAC).
The society's annual week-long event, the Scientific Assembly and Annual Meeting, attracts more than 50,000 delegates from 129 countries and features the latest research and technologies being used across the radiology sector.
Dr Bhuta, who joined Gold Coast Health's Neuroradiology department eight years ago, is one of 20 Neuroradiologists chosen from across the globe with only three coming from outside North America.
"It is a wonderful opportunity to be recognised for academia and research and build new ties with leading experts across the world," he said.
"It will hold the GCUH flag high up there as an academic institution on the world map."
As part of his role on the EEAC, Dr Bhuta will review the educational lectures, exhibits and presentations and help determine award recipients.
Dr Bhuta has a strong academic and research background and has successfully combined research and clinical practice for many years.
Among his achievements is setting up the Gold Coast Health's acute stroke service alongside the late Dr Max Williams and establishing head and neck cancer services with ENT surgeon Dr Jim Hallam and others.
He was a recipient of "Rouse Travelling Fellowship" prestigious award by Royal Australasian College of Radiology (RANZCR) in 2012 and was awarded Certificate of Merit at American Roentgen Ray Society (ARRS) conference 2014, San Diego, USA for scientific paper, "Dementia its Current Status and Imaging Approach".
This year's RSNA event is from 27 November - 2 December in Chicago and will feature 1728 scientific paper presentations, 444 educational courses and 659 exhibitors.