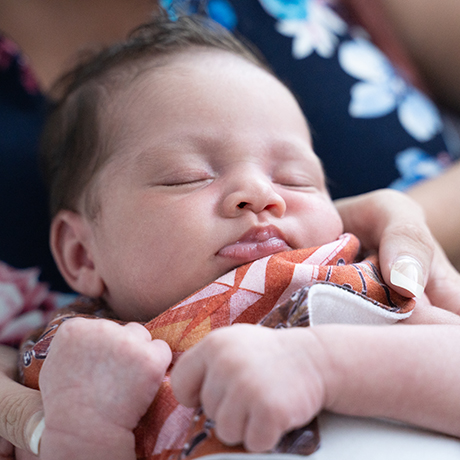 Waijungbah Jarjums Covid-19 Update

In a rapidly changing environment, we remain firmly focused on ensuring the best outcomes for our people. We've made some temporary changes to protect you, your jarjums, your families, our community and our staff. The Waijungbah Jarjums community space is open and operating usual business hours and all our staff are masked and double vaccinated. If you would rather not be in the community environment please let one of our team know and we can arrange telehealth appointments where appropriate.
Updates to services:
Antenatal:
booking in antenatal visits via telehealth
recommended visit schedule via telehealth and normal GP visits less than 24 weeks Download here
routine antenatal face to face visits to commence from 24 weeks at Smith Street community space. Ask you midwife/child health worker for assistance with travel if required.
Birthing:
on call birthing service will continue with your Waijungbah jarjums midwife/team
2 x support people in labour and birth (vaccinated or unvaccinated)
if you meet criteria for early discharge between 4-6 hours after birth, it is highly recommended you take advantage of this service and receive postnatal care at home instead of in the hospital
unvaccinated support people will not be permitted to stay on the ward if you are admitted.
Postnatal:
routine postpartum care stay on the ward has been reduced to minimise the risk of covid-19 transmission
routine home visiting postpartum care from day 1-5 (as previous) with your primary midwife/team
day 7 -10: recommended GP visit
discharge from Waijungbah Jarjums into Child Health (mainstream service) at 2 weeks
telehealth to continue past this time if required, on individual basis
Waijungbah Jarjums Child Health service will resume at reduced capacity this month (Jan), returning to regular hours from February in collaboration with mainstream Child Health services.
we will endeavour to ensure Aunty Amarlee is present (in person or via telehealth) to support you culturally when referrals are made to mainstream services. If you are not asked or prompted if you wish to be supported by Aunty Amarlee, please don't be shame to ask.
Antenatal Classes and Yarning Circles:
At this time all face to face antenatal classes, yarning circles and groups have been cancelled. We are working on moving antenatal classes back online and will continue to update you on this, their availability and schedule.
Djan yimaba, ngali yawang, ngali yadhung, ngalui ngura! (Thank you, stay safe, stay strong, stay home! in Ngunnawal) If you have any questions, please reach out to your midwife.
See COVID-19 support and resources here
Get in touch
Our Centre hours: Monday to Friday, 8.30 am to 4.30 pm
Community Hub:
132 Smith Street Southport, QLD 4215
Waijungbah.Jarjums@health.qld.gov.au
Visit our Healthier You page to access information on a range of different health topics and connect to free and low cost programs and services that can help you maintain health and well being.