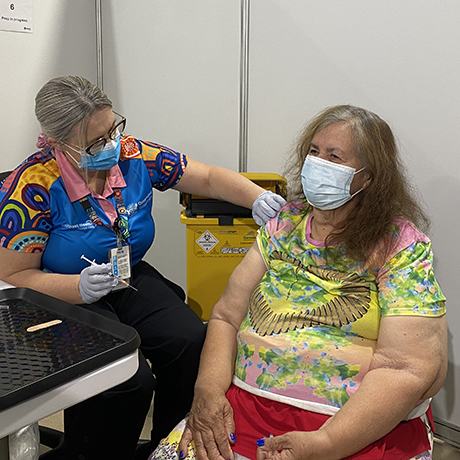 COVID-19

Protecting yourself. Protecting family. Protecting community.
COVID-19 Vaccine
Vaccination is the best way of protecting you and your loved ones from getting really sick from COVID-19.
Everyone in Australia aged 12 years and over is eligible for a free COVID-19 vaccination. Community aged over 60 can choose a Pfizer (Comirnaty), AstraZeneca (Vaxzevria) or Moderna (Spikevax) vaccine. To be fully vaccinated you need to have 2 doses of the same vaccine. By getting vaccinated you will not only be protecting yourself from the virus, but also your family and our community. Encourage your family, Elders and the community to get vaccinated and be protected from this serious illness.
Where can I get vaccinated?
The vaccines are available at:
Kalwun Health Clinics (Bilinga, Miami and Coomera)
Kalwun Respiratory Clinic (Nerang) Phone: (07) 5647 3477
Gold Coast COVID-19 vaccination centres at Broadbeach, Coomera and Tugun- register here
Selected General Practices and General Practitioner-led Respiratory Clinics - Clinic Finder
Selected Community Pharmacies - Pharmacy Finder
Make your appointment today and help stop the spread! More information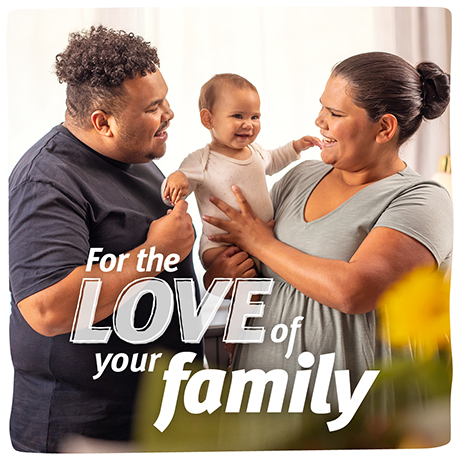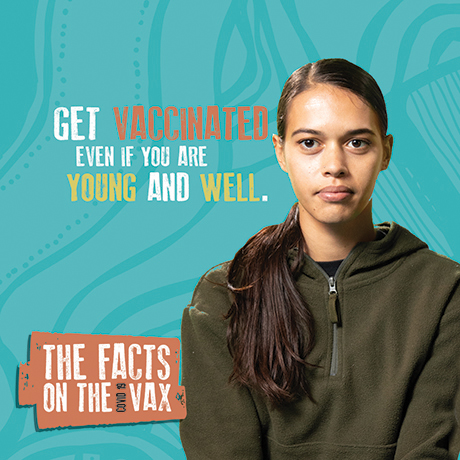 The Facts on the COVID-19 Vax
Looking for answers to questions about the COVID-19 vaccine? Click here to read the brochure
For more information, have a yarn to a health professional or contact your local GP or clinic.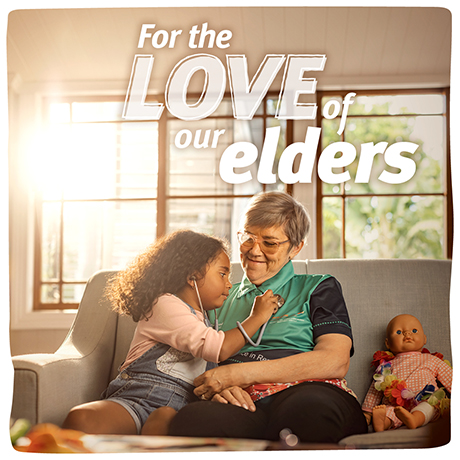 Whether you are vaccinated or not, continue to be COVIDsafe.
We all need to:
Click here for the latest COVID-19 information.
Staying healthy
Get active with Karul projects Shake A Leg series an exciting First Nations fusion dance and movement session for all ages.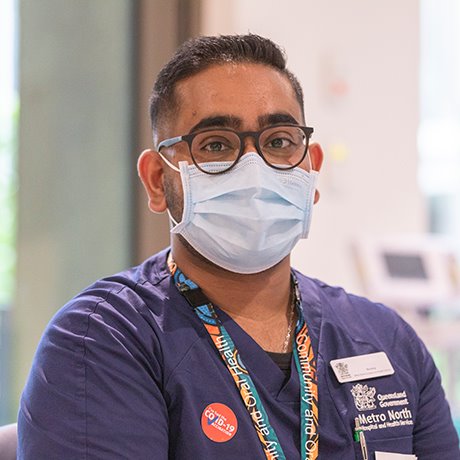 13 COVID
Anyone who needs further information or support on entering Queensland for essential medical care, exemption requests from people overseas, in a hotspot or from hotel quarantine can contact the Healthcare Support Service by calling 134 COVID (134 268).
13 HEALTH
For health advice, including on over-the-phone nurse assessment of your symptoms call 13 HEALTH (13 43 25 84).
You will be asked if you are Aboriginal and/or Torres Strait Islander and if you would prefer to speak with an Aboriginal and Torres Strait Islander nurse.
National Coronavirus Hotline
Call this line if you are seeking information on coronavirus. The line operates 24 hours a day, seven days a week. 1800 020 080.