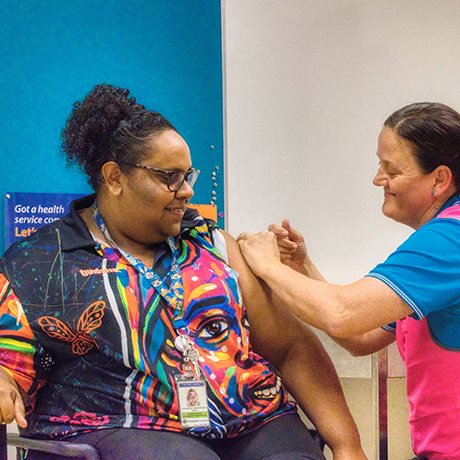 COVID-19

Protecting yourself. Protecting your mob.
We all play a role in stopping the spread of Coronavirus (COVID-19) within our community.
Aboriginal and Torres Strait Islander people are at greater risk of coronavirus if they:
are aged 50 years and over with chronic medical conditions
have a weakened immune system
are aged 70 years and over.
We must take steps to keep our vulnerable community members safe, especially Elders and those with chronic health conditions.
To prevent the spread of COVID-19:
Stay home if you are sick
If you have any COVID-19 symptoms, no matter how mild, get tested
Stay 1.5 metres away from other people—think two big steps
Wash your hands with soap and water, or hand sanitiser
Leave a location if it is crowded.
It's also important to take care of yourself by eating a healthy, balanced diet, getting regular physical activity, sleeping well and reducing stress.
Click here for the latest COVID-19 information.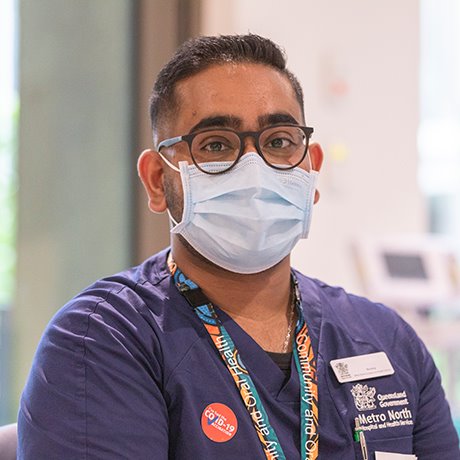 COVID-19 Vaccine
All Aboriginal and Torres Strait Islander people are currently eligible to receive the COVID-19 vaccine.
Speak to your doctor, contact your Aboriginal Medical Service or visit the Queensland Health website to register your interest for an appointment.
More information for Aboriginal and Torres Strait Islander people is available on the national COVID-19 Vaccination page.
13 COVID
Anyone who needs further information or support on entering Queensland for essential medical care, exemption requests from people overseas, in a hotspot or from hotel quarantine can contact the Healthcare Support Service by calling 134 COVID (134 268).
13 HEALTH
For health advice, including on over-the-phone nurse assessment of your symptoms call 13 HEALTH (13 43 25 84).
National Coronavirus Hotline
Call this line if you are seeking information on coronavirus. The line operates 24 hours a day, seven days a week. 1800 020 080.